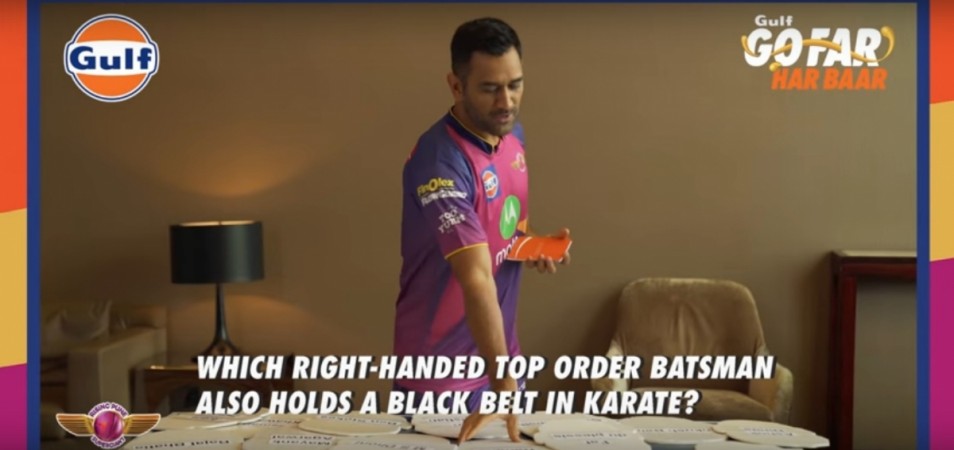 The Rising Pune Supergiant (RPS) players are having fun in IPL 2017, primarily the likes of former captain MS Dhoni, Ben Stokes and Ajinkya Rahane. The are bonding well and enjoying their off-field activities. The trio is seen in a video -- titled "how well do you know your Supergiants?" answering questions about their RPS teammates.
Dhoni, Stokes and Rahane were also seen in a recent video, which was uploaded by the wicket-keeper batsman on Instagram. Stokes was learning some dancing tricks from Dhoni, but in this quiz video, the trio's cricket knowledge is tested with some interesting questions, which were thrown at them.
Between all this, there were some interesting facts, which came out in the open about the RPS players as well.
The quiz started with the first question being – who once fractured his wrist by punching the dressing room locker, thus earning the name hurt locker? Dhoni showed the placard of Ben Stokes and Dan Christian, suggesting it could be either, while Rahane assumed it could be the Australian. The right answer was Stokes, who himself picked up a placard with his face on it.
One also learned that Rahane is a black belt during the quiz, and Dhoni was aware of this fact while Stokes guessed that it was Mayank Agarwal. When asked which RPS player in the biggest Roger Federer fan, all of them knew who it was – Steve Smith -- while Dhoni acknowledged that he is a Rafael Nadal fan.
There were some hits and misses in the quiz, but these RPS players will go all out when they face Delhi Daredevils in their third match of IPL 2017 on Tuesday.