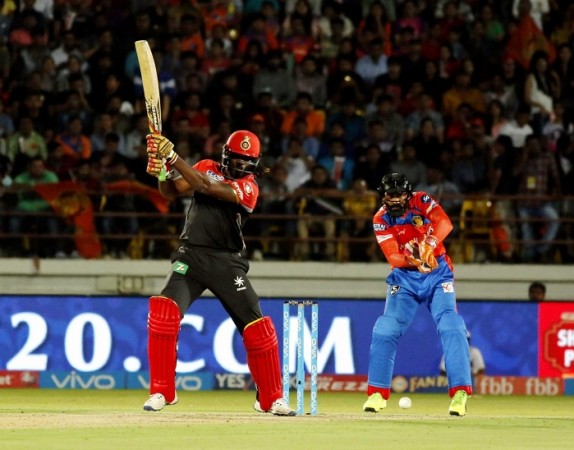 Virat Kohli and Chris Gayle are quality cricketers, and also wonderful friends on and off the field. The two players have become really close mates after they started to play together for RCB in the IPL. Chris Gayle, who scored a wonderful 38-ball 77 against Gujarat Lions in Rajkot on Tuesday, also completed his 10,000 T20 runs in T20 cricket, which is exceptional.
The left-hander's batting is perfectly suited to the shorter format of the game, where he treats bowlers with utter disdain. He is known for his massive six-hitting ability in T20 cricket. No wonder, he is one of the most-sought after players in franchise cricket all around the globe.
Besides his hitting, he is someone, who loves to have his share of fun on the field too. During the fall of a wicket, he does not mind showing off his dancing skills at times. When he has the bat in his hand at the top of the order, he entertains albeit in a different manner. It is his berserk hitting, which does the trick, and the fans love to see him bat.
The same kind of hitting was witnessed against Gujarat Lions, who were at the receiving end on Tuesday. Gayle hit five fours and seven sixes en route the magical 10,000 T20 runs. After the epic innings, which helped RCB win the match and walk away with the man of the match award, Kohli was seen taking Gayle's interview, and it was all fun.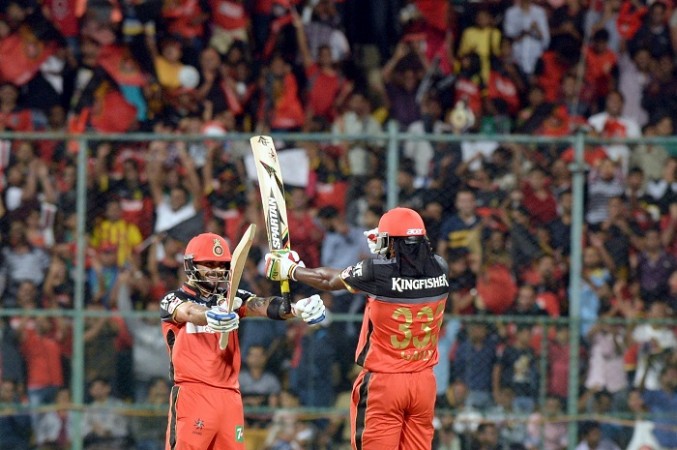 The first question, which Kohli asked was – Chris, how does it feel opening with me? Both Kohli and Gayle burst into laughter after the question. However, Gayle was quite serious in his approach, and replied back to the question, praising Kohli, who was also referred as a legend by the West Indian.
"It's a great great feeling to be actually opening with you kaka, absolute pleasure mate, you are a legend and you have many more runs to score. It's really a privilege to watch you from the other end and see you scoring so fluently. Absolutely a pleasure and well done on your career so far and I wish you many many more. From my heart, seriously," Gayle said.
Kohli, during the interview, also reminded Gayle that their opening stand of 122 runs against Gujarat Lions was their 10th 100 runs partnership as well.
Both the players signed off with their signature move.
Here is the complete video of Kohli-Gayle fun-filled interview