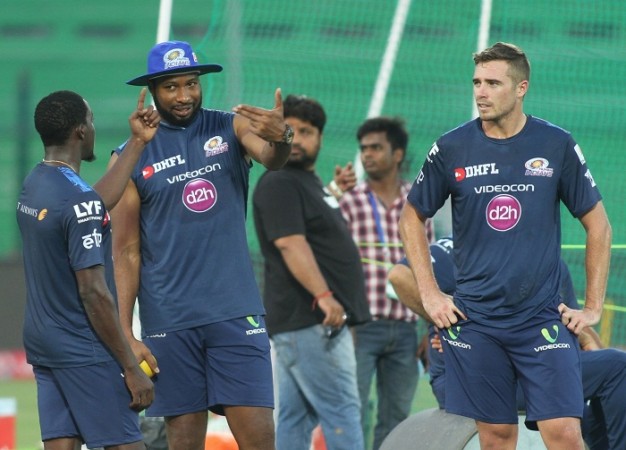 There is a lot of travelling for IPL teams and their players, with matches played all around the country. They fly from one destination to another, and when travelling towards the match venue, team bus is the common mode of transport.
We never really get to know who sits where and why, but some of the Mumbai Indians players and the support staff of IPL 2017 has opened up about their preferred choice of seats.
Jagadeesha Suchith, Jhonty Rhodes, Kieron Pollard, Lasith Malinga and Shreyas Gopal had some interesting things to say about their choice of seats in the team bus. And team physio Nitin Patel said Sachin Tendulkar sits on the front seat, left side, while Harbhajan Singh prefers to sit on the right side.
Suchith feels that a player who has played more for MI will have a particular spot in the bus, but it was Pollard's take, which seems to be interesting.
"Two three seats from the back, I sit there – as often as possible. You play around the world and you sit in different places in the different parts of the bus, and try to be consistent, so I am consistent. We call it superstitious. But I say I am just trying to be consistent," Pollard said.
Though some of the senior players will have their own seat, juniors like Shreyas Gopal said that he has to take the whichever seat is not occupied.
From the video we definitely understand that the senior members and foreign players of the team have the luxury of choosing their seats.