Following the last week's episode, millions of Victoria viewers went into serious meltdown as they have to bid goodbye to two of their favourite characters, Dash (Queen Victoria's pet dog) and Lord Melbourne (Rufus Sewell).
Also read: Victoria Season 2 Episode 3: Fans are sobbing over the death of THIS major character
Queen Victoria's (Jenna Coleman) husband Prince Albert (Tom Hughes) shared the truth about Lord M's health condition. Unable to hide her emotion, Victoria paid one last visit to her former confidante and Prime Minister Lord M and gifted him a wind-up bird cage.
This was not enough as the Queen lost her beloved pet dog Dash just a moment after that. She finally broke down as she was unable to deal with such difficult situation.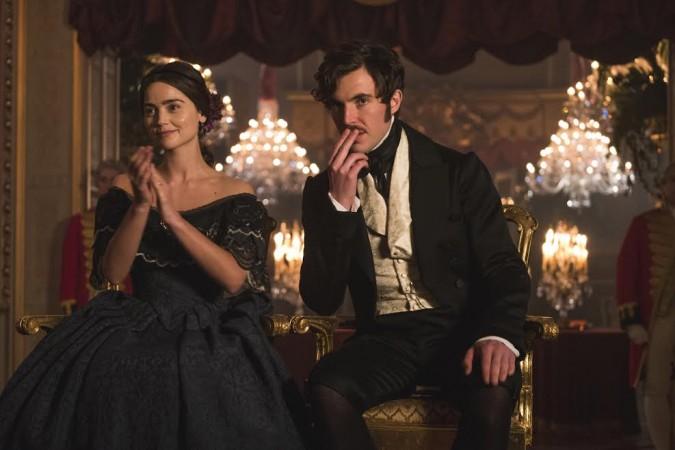 However, the upcoming episode of the ITV series will introduce a new member of the royal family which is none other than a cute pup.
In a preview clip released by ITV, the Duchess of Buccleuch (Dame Diana Rigg) presents Victoria with the little puppy. It may be a good way for the Queen to handle all the unhappiness she is facing in her life right now. The little pup is great until a mishap occurs.
The Duchess soon notes that the new pup lacks something which Dash had — perfect house-training. But no matter what, the Queen is delightful to see the newest member of her family.
Watch the Victoria TV series to know more about the episode. Season 2 episode 4 titled The Sins of the Father will air on Sunday, September 17, at 9 pm on ITV (UK). The royal drama will premiere on Masterpiece PBS on January 14, 2018.