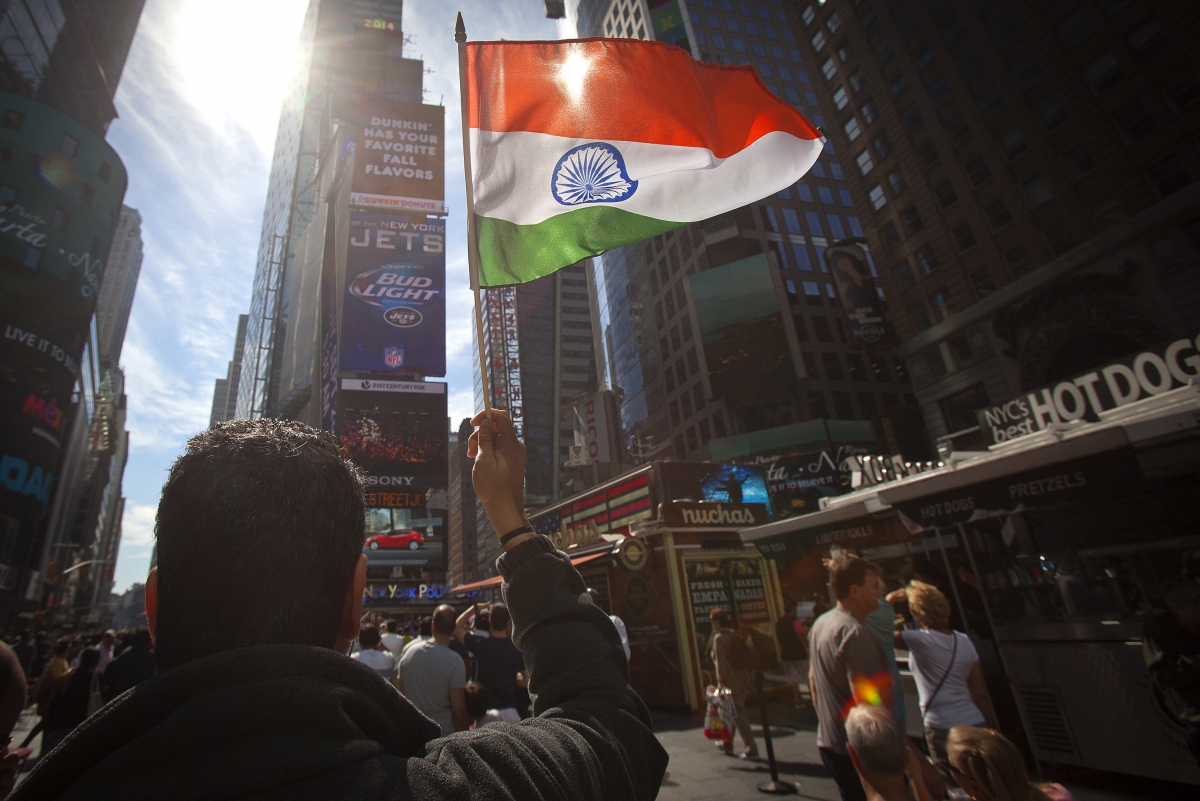 At a time when racism is supposed to be condemned on all fronts, an American woman in Seattle hurled racial abuses at an Indian-American man and his group of friends on February 5.
The incident, however, came to light only a week later, when the victim, Aditya Sastry, made the video of the woman's racist rants public. The video shows the unnamed woman shouting at Sastry and his friends as she asked them to 'go back to their country'.
The group of friends had come to Capitol Hill in Seattle to grab pizzas when the woman said "'Where are you from? You're not white enough". She further yelled at them and said "'Have more respect you f***ing terrorist a**" and even called Sastry a 'Saudi n***a'.
Sastry, a US-based entrepreneur uploaded the video on his Facebook profile which garnered over 445,000 views and had been shared more than a 100 times. The video ends with the woman realizing that she is being filmed as smashes the phone down.
"It became quickly apparent that her issue was with Joey and my appearance as we are ethnically Puerto Rican and Indian, respectively. We've both faced racist incidents before, but this is the second time this year I've been accosted by white Americans claiming this country is theirs," Sastry was quoted by The Week as saying.
"I was born and raised in this country and have been blessed with opportunities that don't exist or aren't as accessible elsewhere, but I find myself having a more and more difficult time feeling welcome in my own country." Sastry wrote on Facebook.
Sastry has requested people from Seattle to help identify the woman so that she can be reported to the Seattle Police Department.
Sastry, who grew up in San Jose, California, is the founder of Inflect Solutions, a company based in Seattle. He was waiting in line with his friends Joey Velez and Tom Krajnak when the unfortunate incident happened.
The Twitterati, however, came to his aid and condemned the actions of the woman.
Aditya, we really need to be sorry for someone with highlights like that.
I am sorry you had to go through this abuse seeing that.

— Angelo Menezes (@AngeloinLisbon) February 13, 2018
I'm really sorry that happened to you. We are glad you are here.

— LeftOutLoud??? (@LindaNa56641937) February 13, 2018
This women needs to be found! She does NOT represent 99.9% of Seattle's population.

— John Christensen (@chrstnsnjp) February 13, 2018