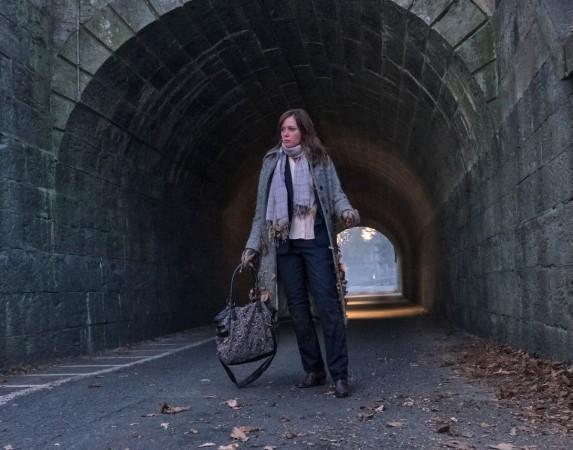 The trailer of Emily Blunt-starrer The Girl on the Train has been released and it has created a lot of stir with the suspense drama. Apart from the suspense, the trailer will also remind you of Kanye West's animated Heartless video.
The thriller drama, which is based on Paula Hawkins' global bestselling novel, is directed by Tate Taylor and adapted by Erin Cressida Wilson. The film features Blunt as an alcoholic woman, Rachel Watson, who is coming to terms with her divorce from Tom, played by Justin Theroux.
The two-minute 25-second trailer of Girl on the Train is gripping with a background music from West's Heartless video. The trailer starts with a slowed-down tempo building the suspense, which goes well with the theme of the movie. The makers have used the slowed-down version of West's Heartless song, which is an important part of the trailer. Interestingly, this is the first time a trailer has been based on West's music.
"What happened that night in the tunnel, tell me the truth," a desperate Rachel (Blunt) is heard saying in the trailer.
It is said to be Blunt's one of the biggest roles to date. The film also features Luke Evans, Haley Bennett, Justin Theroux, Rebecca Ferguson, Edgar Ramirez and Friends star Lisa Kudrow.
The thriller drama produced by DreamWorks Pictures & Reliance Entertainment releases October 7.