Cricketers these days not only spend time on the field or nets, improving their batting, bowling and fielding, but also in the gym. Remaining in perfect shape and fitness has become crucial in the Indian dressing room as well.
The Board of Control for Cricket in India (BCCI) has become quite strict in fitness, and with India captain Virat Kohli setting high standards, others also need to follow. The Delhi lad spends a good amount of time in the gym and also dedicating his time at the nets as well, which is required to improve his batting standards every day.
The BCCI has posted a wonderful video of Kohli and his fitness routine, which seems to have been set by India's fitness coach Shankar Basu, who has outlined things he needs to focus too.
The BCCI's tweet aptly reads, "MUST WATCH: What goes into the making of captain @imVkohli's well sculpt body? Find out here: #TeamIndia," the tweet read.
Kohli can be seen sweating it out during an intense cardio session, followed by some incredible weight training, most of them being clean and jerk, knee-ups and also exercising on the mats. He can also be seen performing deadlifts. At times, one can witness some tips being offered by Basu, who is said to have played an important role in Kohli becoming such a fit player.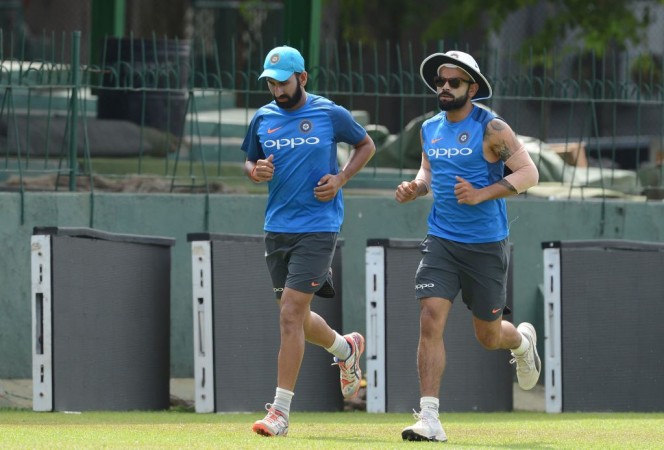 Such kind of fitness regime will make any top athlete happy, and with Kohli, one thing is for sure, his dedication and seriousness on his face explains his commitment to fitness. In Kohli, India have a fitness idol, who can inspire the younger generation.
After watching the video, one will not be surprised to see why Kohli is one of the fit players in the India dressing room. Even superb fit players like David Warner from Australia has heaped praise on Kohli and his fitness standards.
To watch the video, click on the link provided by the BCCI on their tweet.