The game of cricket has moved on in the last couple of decades, and it is gradually becoming a batsman's game. Bowlers are on the receiving end most often than not during the slog overs, but pacers, who can bowl toe-crushers at will, play an important role as they can stifle batsmen and also pick wickets.
All cricket playing nations always prefer to have death overs specialists and for India, they have brilliant bowlers in the form of Jasprit Bumrah and Bhuvneshwar Kumar. Both of them are deadly bowlers, and the former is even more dangerous with his pin point accuracy when it comes to yorkers.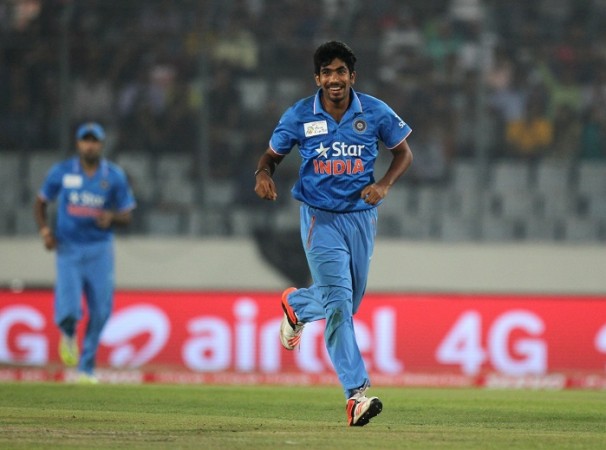 Bowling perfect yorkers is not a skill which one can be learned overnight. It has to be practised each and every day at the "nets" before executing it with perfection on the match day.
The same was witnessed in the "net" session ahead of the fourth ODI, which is set to take place between India and Australia in Bengaluru on Thursday (September 28).
Bumrah was practising those yorkers, and striking the base of the stumps, more often than not. The impressive "net" sessions, where Bumrah was showcasing his skills, was also uploaded on India cricket Team official page on Facebook. The video has already garnered more than 200k views.
No wonder Bumrah is Virat Kohli's go-to man in slog overs.
However, one cannot depend on yorkers alone for wickets at the death, there needs to be variations, and Bumrah, who is a brilliant exponent of the slower ball, mixes it well to keep the batsmen guessing.
Bumrah has taken three wickets in the ODI series so far against Australia, and will hope to take more wickets with both the new and old ball in the remaining two matches of the series.