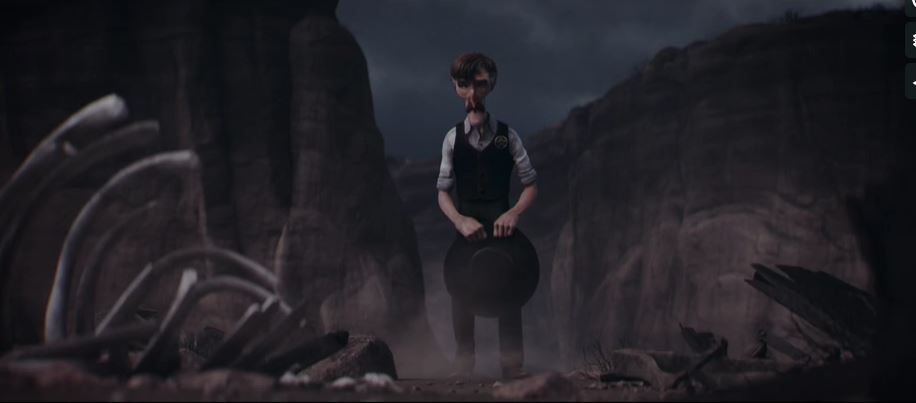 Pixar animators Andrew Coats and Lou Hamou-Lhadj's short film Borrowed Time has made an online debut on a powerful note. The six-minute 44-second long animated film, which is different from Walt Disney studios' other family-friendly genre, was created by the animators in their free time over the past five years.
The short film, which is an exploration of guilt and grief, is an adult animated film in the thematic choices, Hamou-Lhadj explained. "We really wanted to make something that was a little bit more adult in the thematic choices, and show that animation could be a medium to tell any sort of story," Hamou-Lhadj said, according to the Los Angeles Times.
The short film made a debut on video sharing platform Vimeo on October 13 and has received millions of views in five days. With 2.5 million views, 10.8K likes and more than 250 comments on Vimeo, short film Borrowed Times with a powerful message has gone viral on social media.
Borrowed Time begins with an old Sheriff walking on a deserted land where he met with a horrible accident a few years ago. Even after so many years, the Sheriff could not forget the accident that killed his father and how instead of saving him, he shot him. With each step, the haunting memories of the accident flashback returns, making it more painful for the old Sheriff.
"We had originally considered the theme of forgiveness but realised that if we did use that as our primary theme, then we would have to make a longer film. We then chose closure as our theme and went ahead and made the movie," Andrew Coat said on the video.
Borrowed Time is a visual treat for the audiences combined with an emotional element and the feeling of guilt and grief. The video, which was made in five years, is fast paced and heartbreaking.
Watch the movie below: