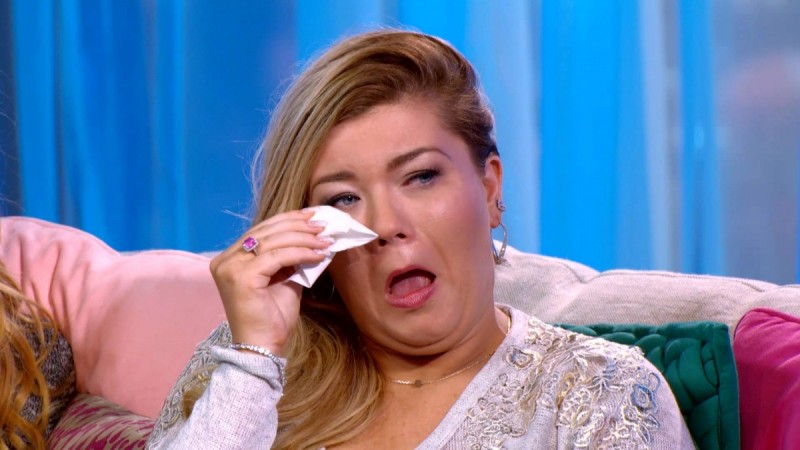 The latest instalment of MTV's "Teen Mom OG" will focus on Matt Baier's painful past. Amber Portwood's fiancé will reveal why he hid information from his partner, and it remains to be seen if the couple will stay together after Season 5 of "Teen Mom OG: Check-Up With Dr. Drew - Part Two" airs.
Admittedly, the most shocking moment in the MTV reality show occurred when Amber's ex, Gary Shirley, showed documents about Matt's many children. Amber learnt that her partner has seven children, when, she was told only about five.
So far, Amber has stood by her decision to be with Matt, 44, even though he did appear evasive in the "Teen Mom OG" Season 5 reunion special part 1.
[Spoiler Alert]
In the upcoming episode of MTV's reality show, host Dr. Drew Pinksy will delve into Matt's past and ask him difficult questions. Amber's fiancé will tell why he lied and will be defensive while dealing with Gary.
In the promo, Matt says, "It was more shame on myself because those are really painful memories for me so I kinda pushed them aside. I think it gets made to be more seedy than it really was."
While he appears to be honest, Gary interjects and repeats that he lied about his kids, no matter what his reasons were. Matt becomes aggressive and says, "That's not what happened and for you to make the assumption that, 'You know what, he had a couple of kids and he just took off' is wrong."
Even if Gary doesn't believe him, Amber does. In the video clip, she defends her fiancé and attacks Gary and his wife.
"Teen Mom OG" Season 5 Episode 21 titled "Check-Up with Dr. Drew Part 2" airs Monday, March 7, at 10 p.m. on MTV. You can live stream the episode via MTV's website.