Taylor Swift is killing it totally. Recently, the pop singer grabbed all the attention of the paparazzi as she served bridesmaid's duty at her best friend Abigail Anderson's wedding on Martha's Vineyard.
Also read: Did Taylor Swift shade Priyanka Chopra-Tom Hiddleston in LWYMMD? Fans think so!
The 27-year-old pop diva took to the microphone to deliver a raunchy speech as she described some old story of the newly-married couple.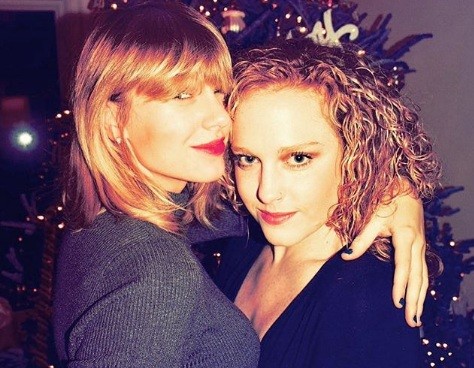 A new clip leaked from the wedding has made its way online. In which Swift could be heard delivering the speech, "She's running after him, there's falling, there's stumbling ... They make it to the bathroom and I can hear sounds that I can never unhear ... and then there's silence."
In the short clip, Abigail Anderson and her photographer husband Matt Lucier were laughing as they heard her speech.
You can watch the clip below.
Donning a burgundy-coloured dress, the Look What You Made Me Do crooner was spotted holding the bride's train.
While her die-hard fans were waiting outside to get a glance of their favourite singer, the hitmaker decided to keep a low profile. Her bodyguards were holding large black sheets to hide the young starlet.
Her fans, who were first yelling "We love you Taylor", later booed the Shake It off crooner.
"We thought you loved your fans. very disappointing, not cool," one fan slammed the singer.