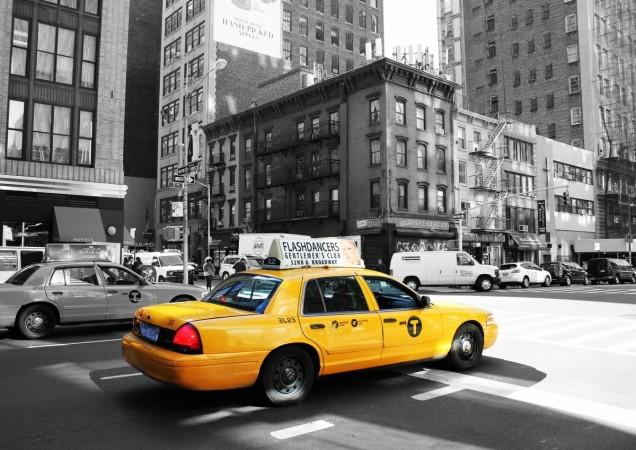 A horrific accident near Moscow's Red Square on Saturday left seven pedestrians gravely injured. The entire incident was captured on CCTV cameras at the location. The footage shows a taxi ramming into a group of unsuspecting pedestrians leaving seven people injured. Of the injured were two Mexicans who were in Moscow for FIFA World Cup 2018.
According to reports, the yellow Hyundai taxi's driver said that he did not driven into the crowd on purpose and was actually very tired after 20 hours of working.
"I regret very much... I wanted to go home afterwards, to have a sleep [sic]," he said, as reported by Reuters.
The incident took place as soccer fans thronged the city centre in Moscow. Video of the accident shows the car pull sharply out of a line of stationary traffic, accelerate and mount on a narrow pavement full of people. The taxi drives for about 10 meters along the pavement and comes to halt after hitting a traffic sign.
The driver claims he accidentally hit the accelerator instead of brakes.
Moscow's traffic management authority said the driver was not drunk. The police have launched a criminal investigation into a suspected violation of the traffic code. A court will hold a sentencing hearing on Monday.
The footage of the accident shows the driver, whose license was issued in Kyrgyzstan, running away from the cab, after people tried to pull open the side door. When asked about this action, he said that he was afraid that the crowd will beat him.
An eyewitness, according to the news agency, said that the driver ran into a group and stopped only because he hit a traffic sign.
"Someone gave him a punch in the face. He stayed in the car, people came up to him, said what are you doing, punched him in the face, he opened the door and tried to run away... It's scary that it was in the centre (of Moscow) and I was right opposite" she said.
Check out the video here: