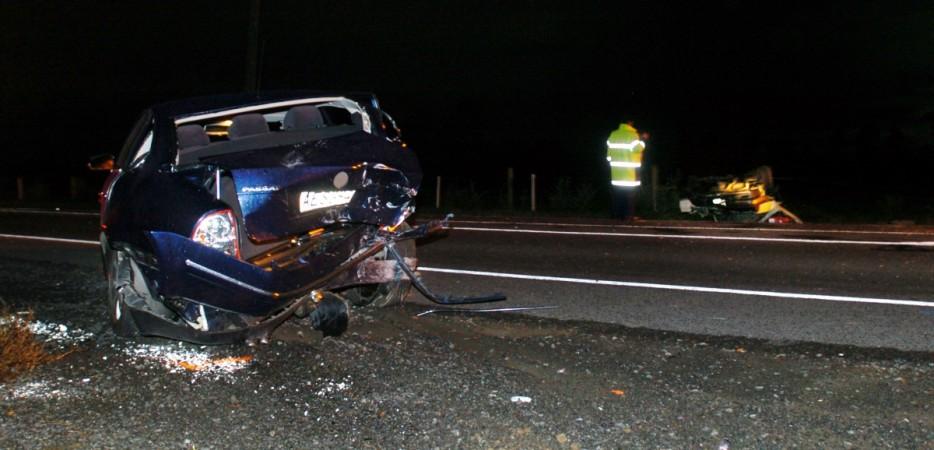 A gruesome video that captured a freak accident in Thailand on Monday, June 11 at around 10:30 a.m. is going viral. A Hino truck driver apparently fell asleep at the wheel and paid his life for the folly though others involved in the accident survived.
The 39-year-old driver smashed the truck in the central barrier in Chonburi. Surprisingly, he was hurled from his cabin reportedly after hitting the divider and was rushed to the hospital where he breathed his last four hours later. identified as Yuttapong Hawilee, the driver was not wearing a seatbelt. The sedan hit by the truck swerved across four lanes.
Dash cam footage, obtained from the Honda Accord car, shows how the truck went out of control, ejecting the driver out of his driving cabin. The camera also captured the 18-wheeled truck colliding with the Honda.
After the accident, rescuers took the truck driver to a hospital but he could not be saved. Police officials are investigating the matter to find out the actual cause of the accident despite the claims being made of the driver falling asleep. "We know that the trailer suddenly crashed into the barrier but we have to find the cause of this," Police Lieutenant Pornchai Jiampongpaisal said, as quoted by The Daily Mail(See video).
"From the preliminary investigation we believe the tow truck driver may be falling asleep or may be dodging another car. We believe he was not wearing a seat belt," he added.
The Honda car that was involved in the incident managed to protect itself from getting severely damaged. The driver remained uninjured but the car was towed away for repair. One of the injured passengers said that the driver was riding the bus way above the speed limits.
In fact, the main causes of vehicle accidents in Thailand are reportedly fatigue driving and unexpectedly high speed and the country has witnessed several road mishaps recently.
Last month, a bus hit a 10-wheel truck in Central Thailand and about 28 people were injured in the accident. The bus with a Bangkok license was on its way to Phitsanulok in Northern Thailand from Bangkok when it collided with the truck in Phichit province.