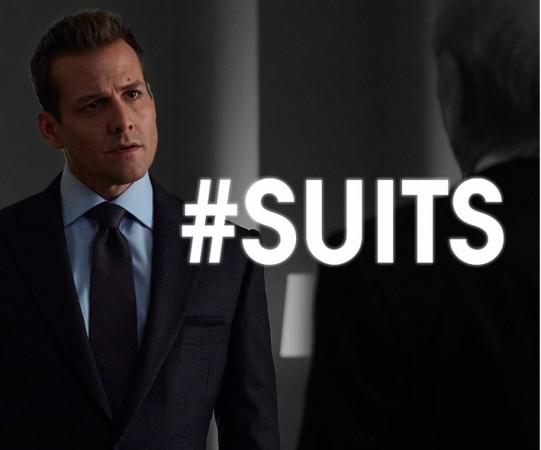 Season 6 of "Suits" was pegged to be one of the most exciting seasons of all, with Mike (Patrick J Adams) finally paying for his lies and the firm building back up from nothing. However, the prison storyline did not prove to be as juicy as fans had hoped, at least not until the previously aired episode 8 "Borrowed Time."
In the episode, all the loose ends of the storyline were finally tied up, and now with the upcoming episode 9 "The Hand that Feeds You," the show is expected to move on from Mike's imprisonment. Before that happens, though, there is a little bit of drama that Mike and Harvey (Gabriel Macht) will have to wade through.
As fans know, one of the main reasons that accelerated Harvey's plans to free Mike, was Gallo (Paul Schulze), a bad man that Harvey put in jail. He was a huge threat to Mike, especially because he has attempted to kill him more than once. With Mike's sentence coming to an end, he is threatening it yet again. He wants Harvey to get him out of prison, in exchange for his protégée's life.
Also Read: Animal Avengers find cure in 'Zoo' Season 2 finale?
In the promo for Season 6 episode 9 Gallo tells Harvey, "You hang me out to dry on this, I'll put your Mike in the ground." It doesn't look like the threats are landing on deaf ears, because according to the synopsis for the episode, Harvey is actually considering letting the murderer walk free.
In order to protect Mike, Harvey considers putting Gallo back on the streets; Jessica and Rachel get Bailey's case reopened; Louis deals with anxiety over Tara.
Don't forget to watch Season 6 episode 9 of "Suits" at 9 p.m. (EST) on Wednesday, Sept. 7 on USA Network. You can also live-stream "The Hand that Feeds You" via USA TV Live and Hulu. In India, the episode will be aired by Comedy Central at 10 p.m. (IST) on Saturday, Sept. 10.