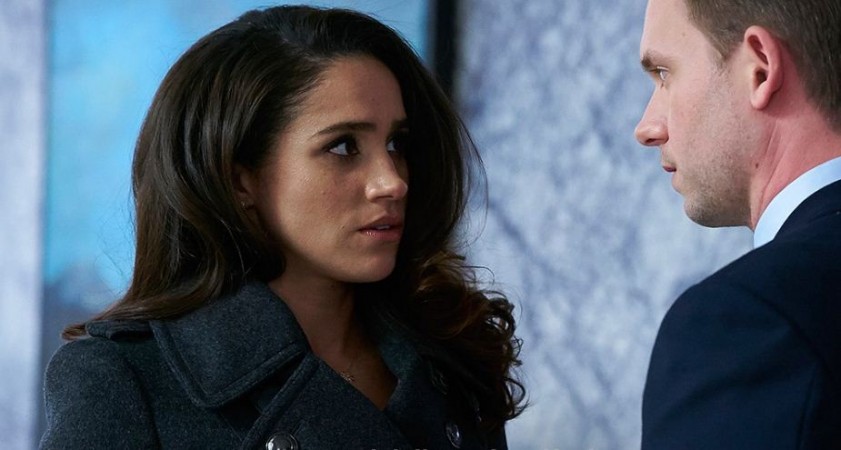 "Suits" Season 6 has proved to be more dangerous than any other season, with Mike's (Patrick J Adams) life literally on the line. After a few setbacks, the former lawyer will realise that he needs to follow the rules of Danbury in order to get in the good books of guards.
Fans saw Frank Gallo (Paul Schulze) trying to stab Mike in the previously aired "Accounts Payable," but his cellmate brought guards at the nick of time and saved him. However, with Harvey (Gabriel Macht) revealing that Gallo is capable of murder, Mike has decided that he needs to play by the unwritten rules of his prison.
Meanwhile, Gallo has realised that killing Mike may not be as easy as he had assumed. However, he has realised that he can use the tactic he is using to hurt Harvey, to hurt Mike as well. Meaning, he is hurting Mike in prison as a payback to Harvey, similarly he can hurt Rachel (Meghan Markle) in college to hurt Mike in prison.
Also Read: Marina Joyce controversy gets murkier and scarier
The synopsis of the upcoming "Back on the Map" reads: "Mike tries to stay safe and not violate Danbury's unwritten rules; Jessica and Harvey try to land a whale; Louis looks for an office tenant; Rachel goes up against a student."
As Mike's prison drama continues, named partners at Pearson Specter Litt are trying to build the firm back up from shambles. Jessica (Gina Torres) had instructed Louis (Rick Hoffman) to rent the office spaces in their building out so as to increase the income. It looks like at least one of the prospective tenants is a little shady, because Harvey is heard saying in the promo, "I'm not getting involved with another criminal."
Don't forget to watch Season 6 episode 3 of "Suits" at at 9 p.m. (EST) on Wednesday, July 20. You can also live-stream "Back on the Map" via USA TV Live and Hulu.