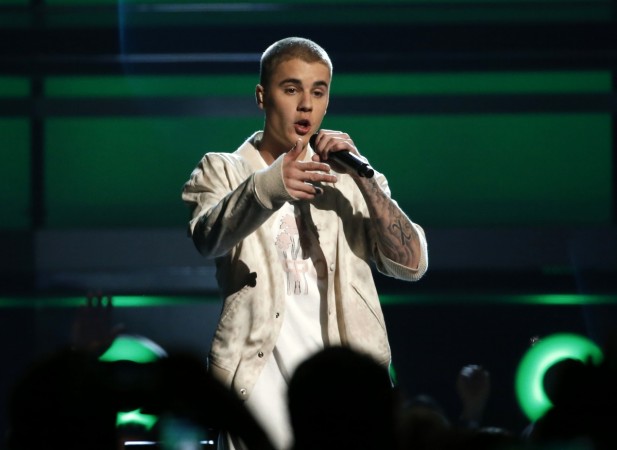 Canadian singer Justin Bieber was attacked by a partygoer, who was trying to get the attention of the singer, at a nightclub in Munich, Germany. However, the singer is safe, thanks to a fan, who rescued him.
In a video posted by TMZ, the 22-year-old singer is seen walking in the nightclub when a fellow clubber came close to him and grabbed him, but at that moment a female dressed as a German maid pulled him out and rescued him. Immediately after this, Bieber's business partner John Shahidi shoved the attacker to the ground.
After this incident, the female fan guided the Sorry singer to the other side, before he left the club. Onlookers told TMZ that the man, who attacked Bieber, was just trying to get his attention all night. "He took the opportunity to lunge at the star when they finally came face-to-face," the onlooker said.
The Canadian singer was in Munich as a part of the European leg of his "Purpose World Tour." It was earlier reported that his rumoured girlfriend Sofia Richie would join him on the tour. "[Sofia Richie's] going to be seeing him soon anyway. He invited her to come meet up with him in Europe and she's planning to take him up on the offer," Hollywoodlife.com quoted a source as saying.
However, now it remains to be seen whether Richie will join the singer, as the latest reports suggest that they have ended their relationship.
Watch the video here: