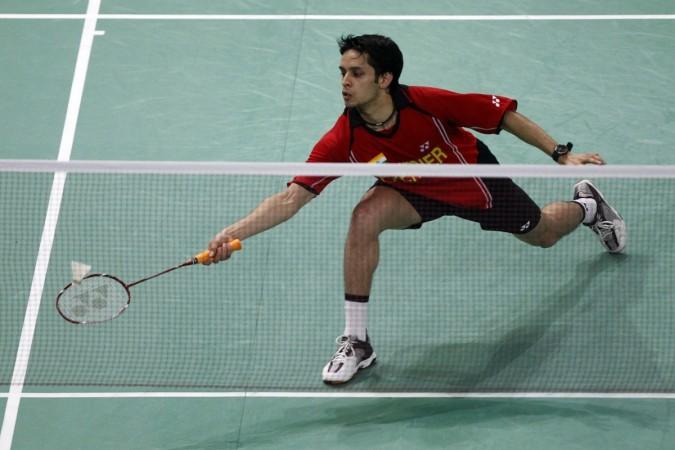 It was a mixed day for India in the ongoing Singapore Open Super Series, where two Indian shuttlers – HS Prannoy and Parupalli Kashyap were in action for their respective quarter finals clash in the men's singles.
Kashyap came up with a brilliant game to defeat his opponent, Brice Leverdez in staright sets with the score reading, 21-6 and 21-17. He only took 30 minutes to book the semi-finals berth.
The Indian ran away in the first set winning it easily, but the French player did show some fight back with some powerful smashes and net play as well in the second set. The Indian was up to it as has been throughout the tournament.
Kashyap has not dropped a single set in the tournament and it is not that the Indian has not faced any top player en route to the semi-finals, he defeated the fourth seed Korean player Son Wan Ho in a tight game as well. The score read 21-15 and 20.
It was a game, where the Indian showed a lot of character. The Indian needs to show the same form when he meets Hu Yun in the semi-finals of the competition.
Kashyap is not going to find it easy against the Hong Kong player, who has been another impressive player in the tournament and created one of the biggest upset of the competition after defeating the top seed Chen Long in the second round.
One thing, where the Indian might have an upper hand over the Hong Kong player is the fact that the player may be tired after having played a number of three setters in the Singapore Open. He was also stretched to three sets in the quarters by Chinese Tian Houwei.
But, the day had not started in a bright fashion for India as expected with Thursday's hero Prannoy, who had defeated the second seed, Jan O Jorgensen awarded the game to Kento Momota via walkover.
There were great hopes from the Indian after yesterday's display against the Dane.
Where to Watch Live
The Singapore Open Super Series Premier live coverage starts at 11:30am IST (3am ET and 6am GMT).
Viewers in India can watch the live coverage on Star Sports 2 and Star Sports 2 HD.
Live updates of all the matches during the competition can be followed on the live scorecard.