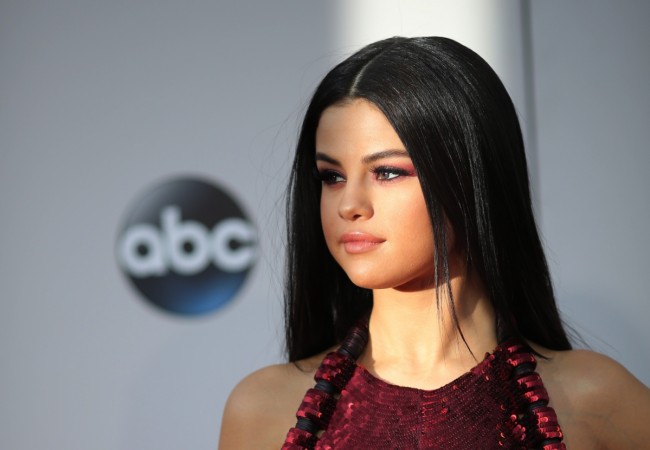 No matter how hard Selena Gomez and Abel Makkonen Tesfaye a.k.a The Weeknd try to keep their romance to themselves, their fans are sure to follow them across the globe.
Also Read: Here is what Selena Gomez has to say about her romantic date with The Weeknd
After their romantic trip in Toronto, the celebrity couple seemed to be enjoying some time out in Brazil as the two were photographed by a few of their followers at various places in the country.
During the weekend, the former Disney star was spotted with her Canadian boyfriend in Sao Paulo, Brazil. The admirers of the two did not just snap them together but also shared updates about their relationship on the social media.
"Selena and The Weeknd are now on a flight to Buenos Aires, Argentina!" read a tweet on fanpage Selena Gomez News. Shortly, the Twitter page was filled with several photos of the celebrity couple at various places in the South American country.
While some of the photos of Gomez with The Weeknd featured them at São Paulo–Guarulhos International Airport, others featured The Heart Wants What It Wants singer supporting her boyfriend during his live concert tour.
March 27: Selena boarding a flight at São Paulo–Guarulhos International Airport with The Weeknd in São Paulo, Brazil. #2 pic.twitter.com/wAwG8JSsCB

— Selena Gomez News (@LifeWithSelG) 27 March 2017
Although Abel Makkonen also shared a video of him performing live on stage, it did not feature his girlfriend. But the short footage added by Justin Bieber's former lover featured her sitting on the backstage supporting the soulful singer.
The social media post of Gomez, which was uploaded by her on Sunday (March 26), captured the attention of many of her Instagram followers and they were quick enough to share it before she deleted it from from the photo-sharing platform.
Meanwhile, the fans of Gomez and The Weeknd also shared a few videos of the two in an hotel in Brazil and one of the footage showed them sharing a passionate kiss.