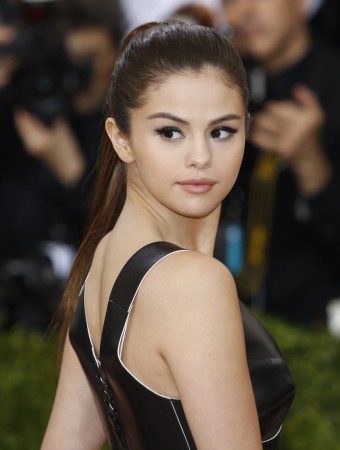 Selena Gomez could be trying hard to draw a line between her personal life and the professional one. It does not really help her from spilling out anything about her private life, which includes her romance with Canadian singer Abel Makkonen Tesfaye a.k.a The Weeknd.
Also Read: Selena Gomez and The Weeknd: Here's why former Disney star wants to marry the Canadian singer
In the recent past, The Heart Wants What It Wants singer made sure to dish out very little about her personal life during interviews. Sometimes, she even tried to avoid questions related to her private life. According to her, it is something she learnt from her relationship with Justin Bieber.
However, the former Disney star mentioned about her romantic date with The Hills singer while answering 73 questions asked by the Vogue representative. When the interviewer asked her about the biggest surprise she ever received, Gomez said, "A romantic dinner on a rooftop."
The 24-year-old even stated that the scariest thing in her life is losing someone she loves the most. According to her, she does not like "people who act entitled" and her biggest pet peeve is people who are rude."
During the interview, The Weeknd's girlfriend even thanked her Instagram followers for their love and support. "I get to do what I love every single day and it's because of you. Thank you," she said.
Other than describing herself as loyal, kind and giving, the brunette beauty also spoke about her favourite place to visit, hobby that she is planning to pick up, her first memory of life and a good rule that she learnt from her parents.
Gomez also said that "treat others how you wish to be treated" is the best advice she ever received from her mother. The singer admitted that she loves to eat her "nana's food" and the advice that she wants to give to 15-year-old self is, "Go ahead and do it because you're going to do it anyway."
Watch Selena Gomez answering 73 questions by Vogue below: