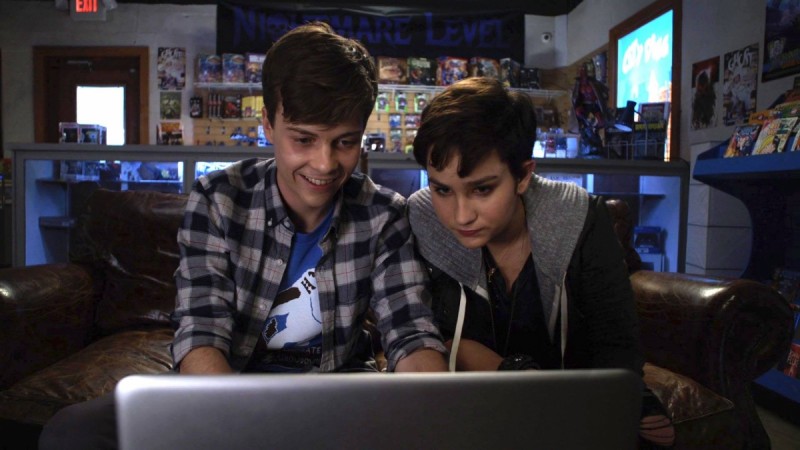 MTV's "Scream" is finally back with Season 2 starting Monday, May 30. Emma (Emma Duvall) is back in Lakewood after her retreat and all she wants is to get back to normal, but that may not be as easy as she thinks.
The new season will start with a tip of the hat to "Scream 2," with a duo trying to scare Audrey (Bex Taylor-Klaus) in a movie theatre. Although the opening scene is a prank on Audrey, she is going to have a very eventful season. As fans know, Emma's best friend had been in contact with the killer from Season 1, Piper (Amelia Rose Blaire).
As it turns out, one more person knows about this, and will be using this information to blackmail Audrey. Meanwhile, her friend John (Noah Foster), the smart tech genius, will get closer to figuring out that Piper did not work alone and had someone on the inside. This could work against Audrey this season.
Also Read: Check out new kid rappers start signing up "The Rap Game" Season 2
Emma, on the other hand, is seeking normalcy in her life after months of retreat and she doesn't want any of her friends to treat her any differently. However, it looks like she may be hiding something from them. She is, after all, the daughter of a serial killer and the sister of another. It wouldn't be too far-fetched if Emma embraces the serial killer within herself.
In the trailer for "Scream" Season 2, Emma's voice-over is heard saying: "I came back here because I want to get back to normal. And it would really suck if you start acting weird around me." As the second sentence is said, Emma is seen taking off the killer's mask and the voice becomes more robotic, like the killer.
Don't forget to watch the premiere of "Scream" Season 2 at 11 p.m. (EST) on Monday, May 30. You can also live-stream "I Know What You Did Last Summer" via MTV Live.