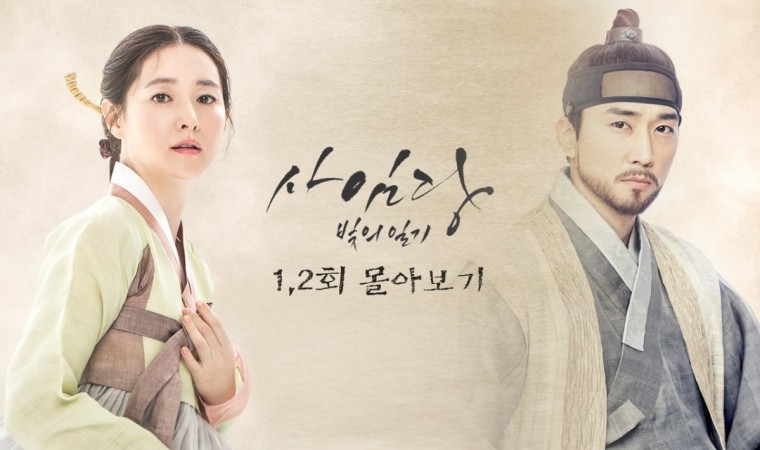 Saimdang: Light's Diary, also known as Saimdang: Her Story, returns with episode 3 this Wednesday, February 1, at 10pm KST on SBS. The sequel will reveal new details about Jigokgado aka Ahnkyun's masterpiece Keumkangsando.
The Legend Of The Blue Sea episode 20 (finale) recap: Season 2 predictions
The followers of the Korean mini-series are yet to meet the veteran artist whose works were the talk of the town for centuries. His paintings were admired by people across the globe because of its 'perfection'.
However, Professor Min Jung-hak is trying to manipulate the masterpiece by displaying a fake painting for his own personal benefit, and former university lecturer Seo Ji-yoon is determined to discover the real painting.
During her quest for Keumkangsando, the female protagonist finds the portrait and the personal diary of a Joseon artist-cum-calligrapher Shin Saimdang. While going through the documents, she finds out the whereabouts of Ahnkyun's painting.
But since the documents are written in Chinese, Lee Young-ae's character seeks the help of her student Han Sang-hyun to learn more about the historical figure and her relationship with an aristocrat-cum-painter named Lee Gyum.
Episode 3 of the period drama will focus on the onscreen couple and their relationship with the male antagonist King Joongjong. It will show how Choi Jong-hwan's character tried to split the two for his own benefit.
The promo for the mini-series hints at troubled moments for the young couple from the Joseon era. It begins by featuring a conversation between the former university lecturer and her close friend Ko Hye-jung, wherein the former informs the latter, "The biikjo stamp...Saimdang and Lee Gyeom were in love with each other. The man who will become Geom's father-in-law...."
Click here to watch Saimdang tonight at 10pm Korean time on SBS. Episode 3 will also be available online here for K-drama fans across the globe.
Check out the official trailer for the period drama below: