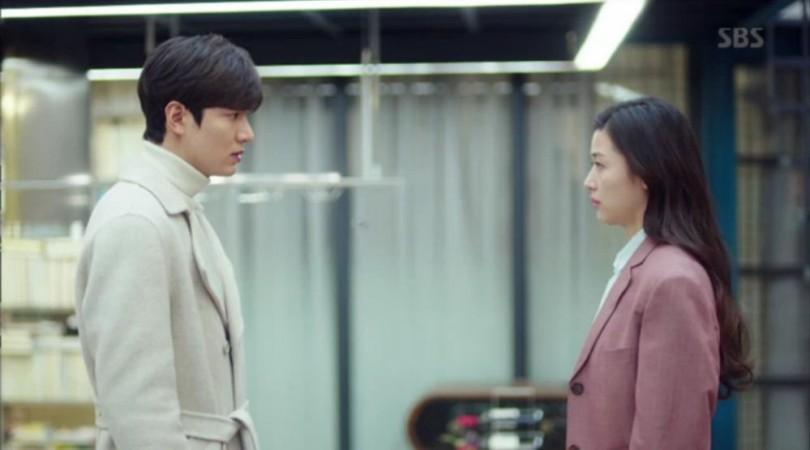 The Legend Of The Blue Sea finally concluded its 20-episode run by featuring a happy ending for Heo Joon-jae and Shim Cheong. But the fans of Lee Min-ho and Jun Ji-hyun are eager to know if the show will get the green light for season 2.
Also Read: Watch Missing 9 episode 4 live online: Will Ra Bong-hee rescue Lee Yeol and Seo Joon-oh?
Through an audience poll conducted by International Business Times India, 89 per cent of the viewers revealed that they would like to see the on-screen couple back on TV with the next instalment. Will SBS consider the fans' plea and renew the series for a new season?
One of the major factors deciding the renewal or cancellation of a programme is its television ratings and the Korean mini-series premiered with an impressive viewership rating of 18 per cent. The show even managed to maintain the top position in the rating chart by garnering an average of 19.32 per cent ratings.
Additionally, The Legend Of The Blue Sea was very popular among the K-drama fans across the globe. Despite the criticisms it received, the period drama managed to attract a large number of international audiences towards it.
Considering the popularity of the Korean mini-series and the huge fan base of its lead cast members, SBS could opt for a new instalment of it. But since the show addressed all its conflicts in the last three episodes, chances for a second season are unlikely.
Even cast members Jun Ji-hyun and Lee Min Ho do not seem to be very optimistic about the renewal of the show. They thanked the viewers and the staff members for their support and encouragement.
"I think it'll be a memorable production to me, as much as it was difficult filming. I'll work harder to show more of the good sides of me," the actress said (via AllKpop). In a similar vein, The Heirs star also made a promise to his followers: "I would never forget your hearts which allow me to be who I am and the support that makes me a better self."
Meanwhile, the finale of The Legend Of The Blue Sea took its viewers through a roller-coaster ride with several unexpected twists and emotional goodbyes. It even revealed that Shim Cheong's child friend Yoo-na is a little mermaid.
Although senior conman Jo Nam-doo, hacker Tae-oh and other human beings surrounding the silver-tailed mermaid forgot her, Heo Joon-jae was eagerly waiting for her to return. They had their happy reunion after three years and settled down near the sea.