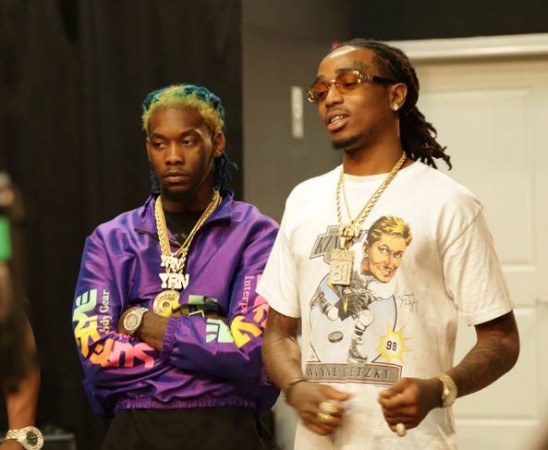 "The Rap Game" is known for testing the various skill sets of the kid rappers that are in competition to win a record deal with producer and coach Jermaine Dupri's recoding label So So Def. In the upcoming Season 2 episode 7 titled "Birthday Bash," the kids will have to show their team spirit while making sure their individuality does not fade away.
The guests dropping by to help the kids with their challenge this week are the Atlanta-based hip hop trio Migos. Quavo, Takeoff and Offset will show Nia, Lil Key, Mani, Jayla and JI how to work with other artists, allowing each other to shine, while also making sure you remain a star of the collaboration.
It looks like Nia is not happy with her group though, which includes Mani and the Prince of New York, both of whom aren't "ready" according to her. As fans know, she was the leader of the hit list last episode, and it looks like the win has boosted her confidence level even more.
Also Read: Interact with your favourite celebrities exclusivly with #RollingWith
There seems to be a generally disconnect between the members of the group. Meanwhile, from the promo it looks like Jayla and Lil Key are working well together.
For the challenge itself these groups will perform at the Hot 109.7 birthday bash. While the kids figure out the best way to work together, the parents will find it difficult to agree on the best way to manage their artists.
The official synopsis for the episode reads:
JD splits the young rappers into two groups for a huge performance at the Hot 107.9 Birthday Bash. The Migos visit to give the kids critique on collaboration. The parents clash on how to manage their artists in a group.
Don't forget to watch Season 2 episode 7 of "The Rap Game" at 10 p.m. (EST) on Friday, Sept.2 via Lifetime. You can also stream "Birthday Bash" via MyLifetime.