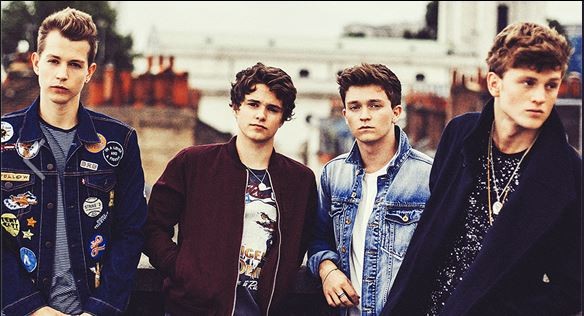 The advent of social media in recent years has allowed fans to interact with their favourite celebrities and now Twitter is taking this to a whole new level by even letting the fans not only take live Q&As, but also take virtual selfies with their favourite Indie musicians. Twitter India and Rolling Stone India have kick-started a bi-monthly partnership called #RollingWith, which would see Indian indie musicians and visiting global acts to perform live for their fans at the Twitter India #BlueRoom.
The whole show will be broadcast live on Periscope via @RollingStoneIN, and during the performance, the artists will also engage with fans on Twitter via exclusive video Q&As and interactions. During these sessions, artists will also crowd-source lyrics, take a poll of their favourite tracks, make new album announcements, tour announcements, share gig travel stories, and so on.
Also Read: 'Sex&Drugs&Rock&Roll' Season 3 renewal
"Rolling Stone India is committed to the cause of supporting artists as well as providing them with a platform to interact with their fans directly. We are happy to join hands with Twitter India for #RollingWith, which is a unique and exciting project in today's social media-driven industry. We hope #RollingWith will go a long way in building and fostering an interactive community of musicians and fans," says Radhakrishnan Nair, editor & publisher, Rolling Stone India.
Watch @TheVampsband performing "Beliya" for a few lucky fans at the inaugural edition of #RollingWith @TwitterIndia pic.twitter.com/QnoXEELqRg

— Rolling Stone India (@RollingStoneIN) August 29, 2016
These "music-and-conversation" video sessions will give fans a unique new way of enjoying live music. Some of the lucky fans will not only get to enjoy the live show virtually, but also attend the show in the Blue Room. "Through this initiative, we will be hosting curated performances from Indian indie artists and visiting global acts both on Twitter and live at the #BlueRoom, and will also give fans an opportunity to engage with their favourite musicians in new and unique ways. #RollingWith will feature both known and emerging artists to support the growing local music industry," says Pratiksha Rao, Head of Media Partnerships, Twitter, Southeast Asia.
Early morning @TwitterIndia #RollingWith pic.twitter.com/fMO4vb78jq — The Vamps (@TheVampsband) August 29, 2016
#RollingWith, which was kicked off on Monday, Aug. 29 with the British pop sensation The Vamps (@TheVampsband), will see artists such as Urdu rapper Naezy (@NaezytheBAa), Sandunes (@sandunesmusic), and Mumbai rapper Divine (@VivianDivine), Nucleya (@NUCLEYA) and Dualist Inquiry (@DualistInquiry) performing in the coming months.