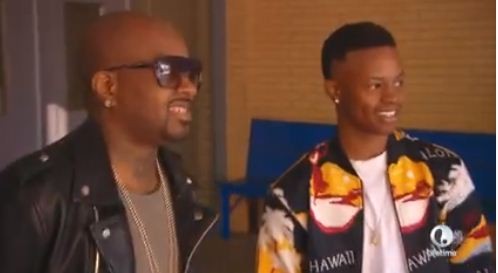 The freshman season of "The Rap Game" is off to a great start, and many fans are already invested in the young rappers. In the previously aired Episode 4, "Betta Step Up", the kids got a reality check on how they come across to their viewers.
The young rappers' photoshoots and music videos were shown to a focus group of children belonging to their age group, and most of them were not prepared to hear the negative feedback they did receive. Most fans believe the kids did require someone to put them down, and herd them towards the path of humility. The focus group experiment seems to have achieved that to some extent.
In the upcoming episode, the young rappers will get a chance to interact with one of the most popular teen rappers, Silentó, who is most popular for "Watch Me Whip/Nae Nae". From the promo of "Gettin' Schooled", it looks like the young rappers are visiting the high school Silentó attends, to be coached by him and perform with him.
Also Read: Cardi B, Mariah and Bianca plot against BBOD in "Love and Hip Hop New York"
Supa Peach, one of the most self-confident performers of "The Rap Game", seems excited about working with Silentó, but it remains to be seen if she will impress the teen rapper.
The kids will be divided into pairs, and asked to perform at the high school pep rally, which will allow them to become better rappers and performers. It will also allow their mentor Jermaine Dupri to judge how the crowd reacts to each performer during a live performance.
However, drama will come in the form of one of the managers who tries to seize control of the event.
Watch Season 1 Episode 5 of "The Rap Game" at 10 pm (EST) on Friday, 29 January. You can also live-stream "Gettin' Schooled" via My Lifetime.