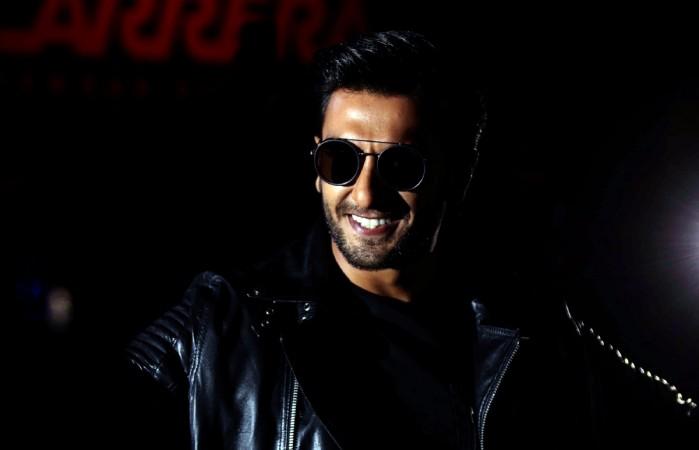 The flamboyant Ranveer Singh has added another feather to his cap by dubbing the Hindi version of Hollywood star Ryan Reynold's Deadpool 2, which will hit the theatres May 18, this year.
The moviegoers will be treated with a double dose of entertainment on the silver screen while watching their favourite anti-superhero, who will be seen mouthing sleazy dialogues in Hindi while kicking bad guys.
The Hindi trailer of Deadpool 2, which released on Monday May 7, is also A-rated as the studio wanted to stick to the tone of the English film which has Reynolds mouthing cuss-words.
Ranveer can be heard using Hindi slangs to spice up the situations giving it a total desi touch to the Deadpool and trust us, it's entertaining.
The Marvel studios wanted a star who would resonate with Deadpool's personality and Ranveer's wit and edgy personality was a perfect match, read a statement to IANS.
"Like Deadpool, Ranveer is known for his smart, witty with irreverent humour. He's a hugely daring and powerhouse actor and we absolutely relished having him on board for our biggest superhero film," said Vijay Singh, CEO Fox Star Studios.
Earlier, it was reported that Ranveer had turned down the offer to lend his voice to Ryan Reynolds for the Hindi version of its upcoming superhero movie because of his busy shoot schedule of Zoya Akhtar's upcoming film Gully Boy. And his fans will be glad that the reports have turned out to be false.
Ranveer took to Twitter to share the news with his fans.
While sharing the trailer, Ranveer felt quite astonishing as how he has managed to match or go beyond his Canadian counterpart Ryan Reynolds' crassness level.
The film tells the story of a superhero with a twisted sense of humor. Based on Marvel Comics' most unconventional anti-hero, Deadpool is the original story of a former Special Forces operative who turns into a mercenary.
Apart from Ryan Reynolds, Deadpool 2 also features Josh Brolin, Morena Baccarin, Karan Soni, Zazie Beetz, Brianna Hildebrand, Stefan Kapicic and Leslie Uggams.
Watch the Deadpool 2 Hindi trailer here: