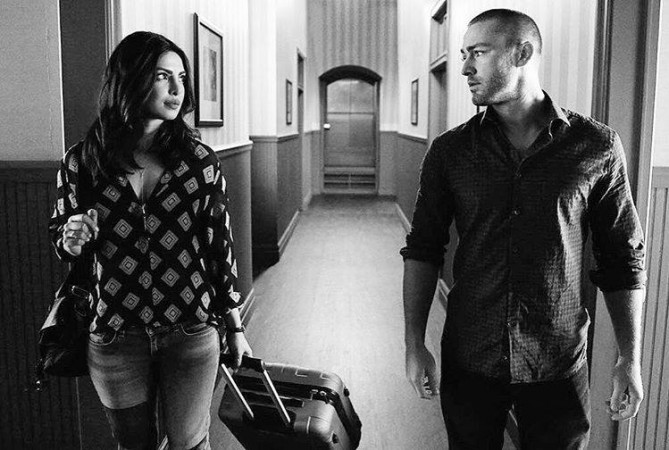 Quantico season 2 returns with another thrilling episode this Sunday, November 27, at 10pm EST on ABC network. Episode 8 (winter finale) is titled Odenvy and it will continue to focus on Priyanka Chopra's character Alex Parrish.
Click here to watch the show live online. The political thriller will also be available to watch online for free here.
Also read: Quantico season 2 episode 8 titled Odenvy spoilers.
Here is the official synopsis for the new episode: At the Farm, Lydia Hall and Owen teach the group about the necessity of lying and cutting off relationships. Perfect timing for the female protagonist, since she is feeling disconnected from Ryan Booth personally and professionally. In the future, she will attempt to destroy the biological weapon with the help of her team.
Meanwhile, a trailer for the winter finale teases a break up for the onscreen couple. The video shows Alex questioning her lover during a secret meeting and asking him, "We're already keeping so much from each other, and I don't like secrets. I like answers."
Although Jake McLaughlin's admits his mistakes, he kneels and proposes her for marriage. The promo ends by showing Priyanka Chopra's character surprisingly looking at him. Is their wedding on cards? The fans of Quantico will have to wait for the telecast episode 8 to know more about it.
Watch the trailer for Odenvy below: