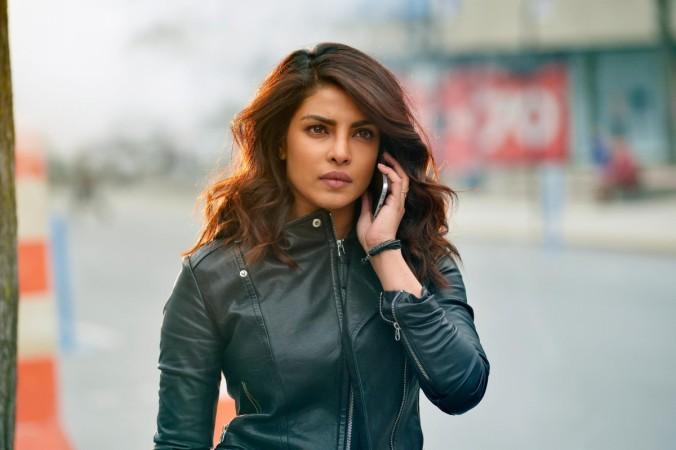 Alex Parrish's life will be in danger when the latest episode of Quantico airs. In season 2 episode 5 titled KMFORGET, the FBI Agent will be overpowered when she comes face-to-face with armed men.
[Spoiler Alert]
According to the summary for the upcoming episode, the armed men who capture and detain Alex turn out to be terrorists. And although it's not clear how Alex will make her escape, suffice it to say that she will employ a popular tactic used by the FBI: the art of Illusion.
KMFORGET, in fact, deals with creating an illusion in order to make people believe a narrative that's not entirely accurate.
In the promo, Owen (Blair Underwood) employs this tactic by drugging Alex, Ryan (Jake McLaughlin) and Harry. When they wake up, they find themselves sleeping in the same bed, much of Alex's horror.
Although Alex learns this tactic in her past, she could very well use it in the present when she gets captured by terrorists.
Meanwhile, season 2 episode 5 of Quantico also captures Harry and Leigh's (Helene Yorke) paranoia about Alex and Ryan.
Harry, in particular, will be determined to know more about the two double agents and might just meet Will (Jay Armstrong Johnson) again to find out more about them. The two are supposed to meet again in season 2 and their fruitful rendezvous might take place in episode 5.
However, what information will he glean from Will? This remains to be seen.
Season 2 episode 5's synopsis reads:
At the Farm, Harry is determined to learn more about Alex and Ryan's plan; and Owen recruits Leon for a special assignment. In the future, meanwhile, Alex is cornered by the terrorists.
Quantico season 2 episode 5 airs at 10 pm EST on Sunday, October 30, on ABC. You can live-stream the episode via ABC GO.