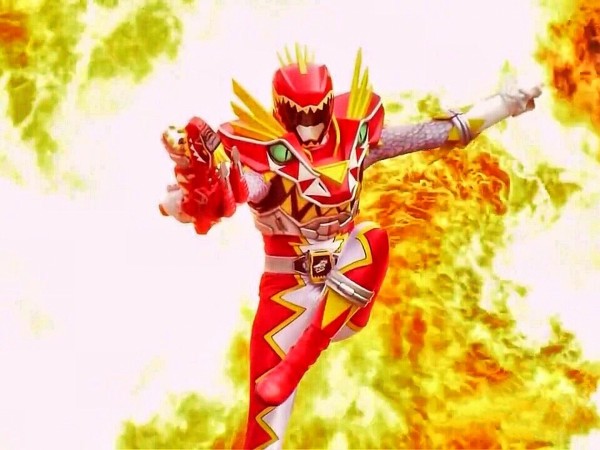 In the upcoming episode titled "Forged Under Fire," it seems that when Tyler (Red Ranger) will meet his dad after a long time, he will try his best to prove that he is a responsible man now.
CLICK HERE to watch how Tyler proves himself in front of his dad and whether his dad is satisfied with it or not.
According to the synopsis of the episode, Tyler looks forward to catching up with his dad as he has not seen him for the past 10 years. When Tyler's Energem becomes cracked, he is forced to mend it by placing it in Hot Lava and proving to his dad he's not a kid anymore.
Whether Tyler will succeed in convincing his dad regarding his job as the Ranger or not, will be seen once the "Forged Under Fire" airs.
In the previous episode titled "Roar of the Red Ranger," Tyler tried to master the new T-Rex Super Charge Mode, but after Heckyl planted a virus in Kendall's computer, the T-Rex Super Charger malfunctioned and made Tyler go wild. Luckily, the Aqua Ranger was able to step in before it was too late.
Tyler had been looking forward for a long time to learn the skills of the T-Rex Super Charge Mode. However, when he finally decided to try it, things went out of his hand and he found himself unable to control his moves.
Even though the other Rangers tried their best to stop him and disable the mode, they were not too successful, until the Aqua Ranger showed up and helped them.