Outlander fans across the world were amazed at the long-awaited reunion of Jamie and Claire in the sixth episode of Outlander Season 3.
The Frasers will have to deal with some tough challenges following the epic reunion.
Also read: Outlander season 3 episode 6: Caitriona Balfe reveals the REALITY behind the steamy scene of Jamie-Claire
The preview clip of episode 7 shows Jamie finding Claire terrorised and holding a bloodstained knife. What could have happened?
The synopsis teases that Claire's 20th-century's medical knowledge might create trouble in the 18th century as she follows her "conscience as a surgeon." Her skill could be considered witchcraft again.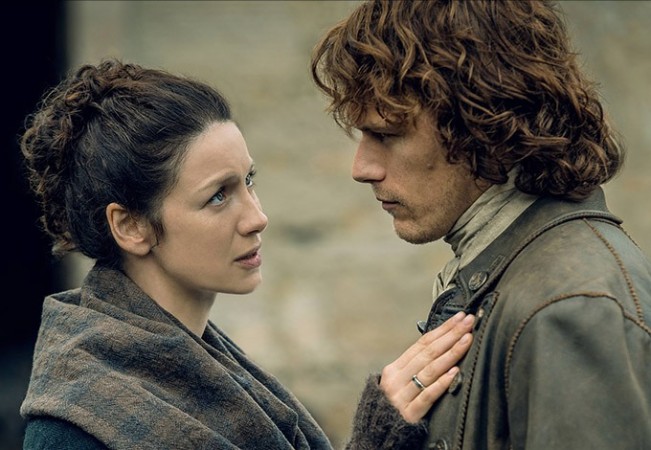 However, Claire thinks returning to Jamie is a mistake as she interrupts his whole life again. "I've caused you so much trouble," she says.
But Jamie seems to be very happy upon her return as he says: "I'm grateful that you are here no matter the cost. I would give up everything I have for us to be together again."
In the meantime, Jamie's nephew Young Ian, who plays a pivotal role in the episode, stands up to an intruder who happens to trespass in Jamie's print shop.
Watch the trailer here.
The episode synopsis reads —
"Claire follows her conscience as a surgeon, even though it could put her and Jamie's lives at risk. At the same time, Jamie attempts to evade the reach of the Crown as it representative closes in on his illegal dealings."
The seventh episode titled "Creme De Menthe" will air on Starz on October 29 at 8/7c.
The 13-episode series will be available on the Starz app as well. You can also watch Outlander for free online on the Starz website.
The previous two seasons of the time-travelling drama are available on Amazon Prime and Netflix.