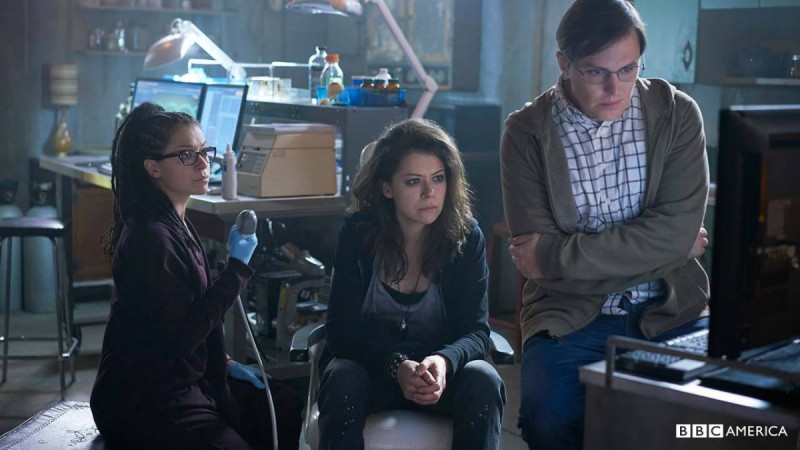 The long wait for Sarah (Tatiana Maslany) and her countless clones is finally over, as Season 4 of "Orphan Black" premieres Thursday, April 14. The synopses and titles of the first three episodes of the new season have already been released by BBC America.
Season 4 episode 1 of "Orphan Black" is titled "The Collapse of Nature" and will see Sarah coming to the realisation she will never be able to run far enough from her family. The premiere episode will see the sense of security she has found in Iceland being destroyed by a Neolution attack.
Meanwhile, her clone sisters become concerned about her return, especially because they are caught up in their own lives. Cosima is mourning the death of her girlfriend Dephine (Evelyne Brochu), whereas Alison is busy taking care of a very pregnant Helena.
Also Read: Why God's return to "Supernatural" Season 11 is inevitable
Season 4 episode 2 of "Orphan Black," titled "Transgressive Border Crossing," will see Sarah and her clone sisters Cosima, Helena and Alison tracking down a mysterious ally only known as M.K. She is apparently the newest LEDA clone to be introduced this season.
The episode is also expected to shed light on Neolution's latest villainous plan to implant dangerous technology in humans. The episode will also see Sarah's foster brother Felix (Jordan Gavaris) going on his own journey of self-discovery.
"Orphan Black" Season 4 episode 3, titled "The Stigmata of Progress," will see Sarah working closely with Mrs S (Maria Doyle Kennedy) in the hopes of finding answers to some pressing questions regarding Sarah and her sisters.
M.K will be quite helpful in this regard, as she is the sister who has known she is a clone for the longest time. However, she is smart and elusive, and is said to be traumatised by her dark past. M.K. and Sarah will have many interactions throughout the season, and it will help Sarah get closer to the answers.
Watch Season 4 episode 1 of "Orphan Black" at 10 p.m. (EST) Thursday, April 14. You can also live-stream "The Collapse of Nature" via BBC America Livestream. Meanwhile, check out the first four minutes from "Orphan Black" Season 4 premiere here: