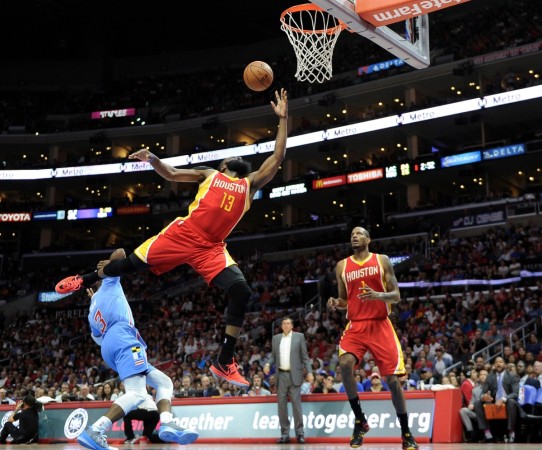 After an intriguing NBA regular season, top teams from the league have progressed to the prestigious Playoffs with some huge matchups in the first round of the competition. One such game is Houston Rockets' clash with Dallas Mavericks, which is set to be played on Saturday at Houston.
The Rockets enjoyed a great regular season finishing on second place with 56 wins and 26 losses. The team would be brimming with confidence as they are coming into the Playoffs winning their last three matches against Utah Jazz, Charlotte Hornets and New Orleans Pelicans.
They have looked good in their last 10 fixtures as well, where they won seven out of their 10 games.
The Rockets would be thanking James Harden for his impressive season and would be expecting a similar performance in the Playoffs. The player was amazing throughout the season with 27.4 points per game (PPG) this season, and only Russell Westbrook from Oklahoma City Thunder finished above him with 28.1 PPG.
But the Rockets are not going to find it easy against the Mavericks, who have been decent as well finishing in the seventh position of the Western Conference. In their 82 games during the season, they won 50 games and lost 32.
For the Dallas Mavericks, it was Monta Ellis who stood out with 18.9 PPG. Signing Ellis in 2013-14 seems to be paying dividends and their owner would be happier if they progress further in the competition.
Another such signing was Chandler Parsons, who signed from Houston Rockets last summer, but the player, who has been decent with the Mavs, may not feature in game 1, as he is undergoing rehabilitation.
One good news for Mavs' fans is that the player has been undergoing some serious workout, which includes shooting and full court sprints.
But the team would also be looking up to Richard Jefferson for his three point scoring abilities and he has been mighty impressive this season. He was the ninth best 3 point shooter in the regular season.
Both the teams would be eager to correct their performance from last season's Playoffs, where they both exited from the first round of the competition. The Mavericks lost to San Antonio Spurs, while the Rockets lost to Portland Trail Blazers.
Where to Watch Live
The NBA Playoffs Round 1 game between Houston Rockets Vs Dallas Mavericks is scheduled for 9:30pm ET (7am IST, 2:30am BST) start.
Viewers in the US can watch the game live on ESPN with live streaming option on Watch ESPN.