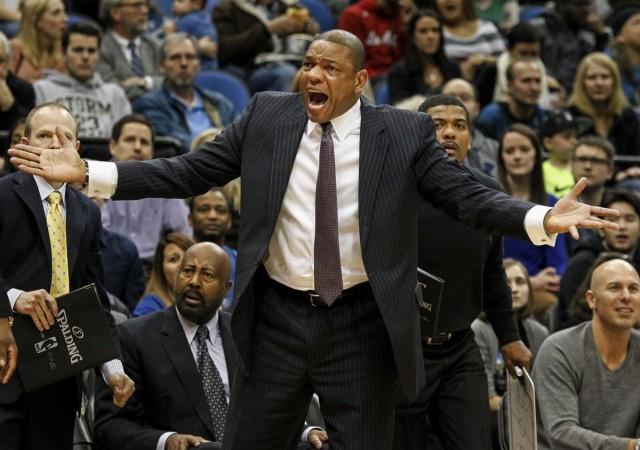 Two teams Los Angeles Clippers and Phoenix Suns with contrasting form are set to face one another at US Airways Center in Phoenix.
The Clippers have looked in amazing form throughout the season and have bagged the Playoff spot as well, a long time ago. Their form of late have been even better with six consecutive wins, which has helped them attain third position in the Western Conference so far.
The story is different for Suns, who are already out of the Playoff contention and have lost four games in a row. Hence, it is going to be an uphill battle for the Suns at home against Clippers.
The Clippers have been playing good games against some top teams as well, which would make them a confident side as they head into the Playoffs.
"Even when we're playing well and the other team is playing well, we've shown the ability - far better this year than last year - to close out games," AP quoted Clippers' coach Doc Rivers as saying. "That's nice to have."
The Clippers would have a chance to move up in standings table with a win against the Suns, but it also depends on other fixtures as well. The higher the ranking, the lower placed team you play in the Playoffs.
There is a cut-throat competition in the Western Conference and no match-up is going to be an easy one.
''There's nobody that's not good in the West,'' Rivers said. ''You're going to have a tough series. The teams that embrace that are going to do well and the ones that don't are going to be out early.''
The Suns might not have much to play except for pride, but expect this team to give their best and break Clippers' amazing run of late as well and break their poor run.
They have won only one game in their last 10 while overall they won only 39 and lost 42, which is not a good-enough record to fight amongst the elite teams in the conference.
Eric Bledsoe, Suns' guard despite having an impressive season failed to help his team reach the Playoffs. He has been their best player with 17.1 points per game this season.
"We just play hard," said Bledsoe. "That's the least we can do these last couple of games, come out and play hard and try to give teams a fight."
Where to Watch Live
The game between Clippers and Suns is scheduled for 10:30pm (8am IST and 2:30am BST) start with live TV coverage on TNT in US.
Viewers in India can catch the game live on Sony Six.
International viewers can stream it on NBA.com.