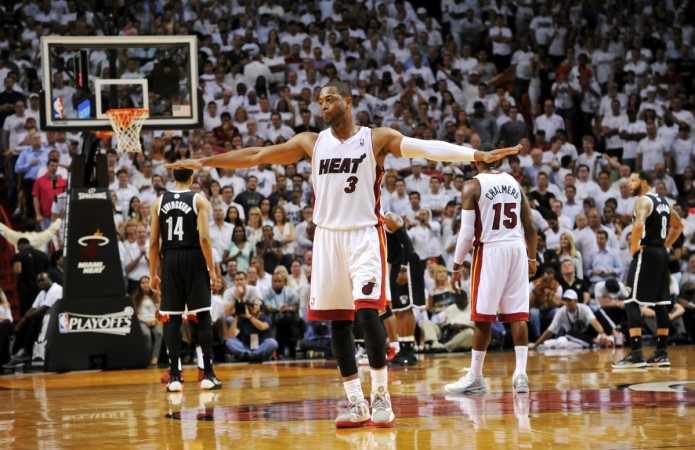 With the NBA regular season coming to the business end, the Toronto Raptors need to turn their recent loss record, as they have suffered four straight losses, which has been uncharacteristic of the Raptors, who have been decent this season.
They presently lie on the fourth position of the Eastern Conference with 38 wins and 26 losses, while their opponents for tonight, Miami Heat are currently fighting it out to grab a Playoff spot.
The Heats are currently placed in the eighth position of the same conference, but they are aware of the competition for places, so they need to climb up the standings table and remain safe.
Raptors lost their last game against the San Antonio Spurs 117 to 107. Despite a good game for Kyle Lowry against the Spurs, he was on the losing side with 32 points to his name. DeMar Darnell DeRozan also looked good with 21 points.
But, their overall performance has been very disappointing with a single win in their last 10 games.
Lowry, who averages 18.3 points this season, is aware of it as he said after their loss against the Spurs, "We need to play, we don't need a kick in our (behind)," as quoted by AP.
"We've literally been getting our (behind) kicked, so we shouldn't need that type of first half. We should go and do it."
The Raptors would come up against the Miami team minus Chris Bosh, who has been one of their best player, but has been sidelined for the rest of the season with blood clot. In Bosh's absence, the team has looked forward to Dwayne Wade to take them to the Playoffs.
Bosh was averaging 21.1 points per game during the season.
But, players such as Dwayne Wade and Goran Dragic have also been impressive with 21.3 and 16.2 points per game respectively.
What should bother Miami Heat is also the fact that they have not been able to put a string of victories, which can play an important role in increasing their confidence and climb up the standings table. They have a 6-4 win loss record in their last 10 games.
It would be a huge embarrassment for Miami Heat if they fail to qualify for the Playoffs, as they were the finalists during the 2014 NBA finals, which they lost to San Antonio Spurs.
Where to Watch Live
The game is scheduled to start at 7:30pm ET (5am IST and 11:30pm GMT) with no live TV coverage in the US.
Viewers around the world can stream it live on NBA.com .