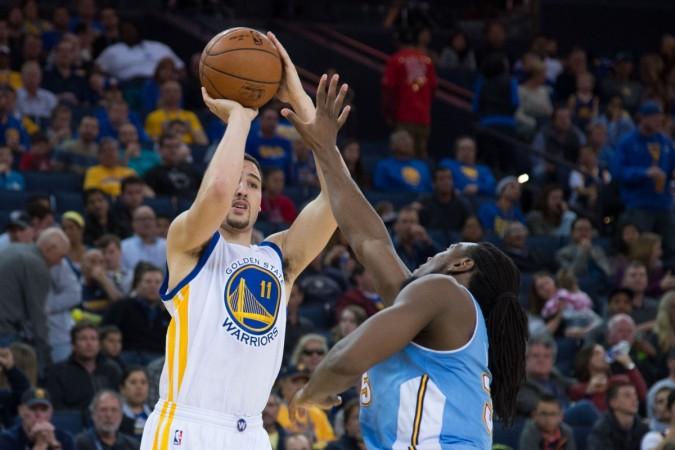 One of the worst teams in the Western Conference, Los Angeles Lakers takes on one of the favourites for the NBA title this season, Golden State Warriors, who have been consistent throughout the season later on Monday.
The Warriors top the conference with 52 wins and 13 losses, while the Lakers have a pathetic record having only won 17 and losing 48 games. Things have been looking worse for the Lakers, whose record in the last 10 games represents their current form – seven losses and three wins.
Such has been the form of Lakers that they have already been eliminated from the Playoff contention with some games yet left to play. Can things get any lower for the Lakers, who were once considered to be one of the best teams in the league?
The Lakers, who travel to Warriors have an awful record on the road, as they have won seven matches and lost 25, though their home form is not good either with 10 wins and 23 losses. So, Warriors with their 29-2 home record is expected to demolish the Lakers side, which has also lacked confidence.
But, if Lakers players such as Jeremy Lin and Nick Young perform their best, things could turn out different, but the way Lakers have gone about their task this season, one wonders if they will create a major upset defeating Warriors.
The performance of the Warriors has made their coach, Steve Kerr, very happy. In their last game against the New York Knicks, they won the game easily, 125 – 94 points, where Klay Thompson and Stephen Curry scored some good points, which they have been doing during the course of the season.
Curry has managed to score 23.6 points per game this season and Thompson has been equally impressive with 21.9 points per game.
"We looked like ourselves again with our pace and taking care of the ball," said Kerr, as quoted by AP.
The Golden State Warriors, though might be on the top of the league, but they are still concerned about the tough matches that lie ahead for them. They are set to face Hawks, Pelicans, Trail Blazers, Jazz, Wizards, Grizzlies in their next set of matches.
"We've got a tough week coming up with a lot of games, obviously all at home, but we want to be ready for this tough stretch," Curry said.
Where to Watch Live
The game is scheduled to start at 10:30pm ET (8am IST and 2:30am GMT) with live TV coverage on NBA TV in the US.
Indian viewers would be able to watch it Live on Sony Six.
Viewers around the world can stream it live on NBA.com.