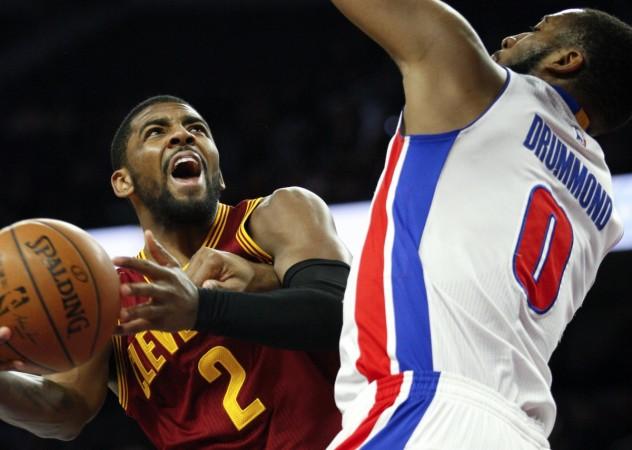 The Cleveland Cavaliers surprisingly lost against Brooklyn Nets in their last game, which might have alerted them about the competitive NBA league.
But, the Cavaliers have appeared to be one of the most consistent teams in the competition this season and would be eager to get back to their winning ways with the Playoffs inching closer. The Cavs have already secured a Playoff berth, so they would not be bothered by the defeat so much.
They have the best record with 8 wins and 2 losses in the East as far as the last ten games are concerned.
However, the Cavaliers would want to defeat the Philadelphia 76ers at their home court in Quicken Loans Arena. The Cavs lie second in the Eastern Conference with 47 wins and 27 losses.
But, their opponents for tonight, 76ers, look dismal as they have already been eliminated from Playoffs contention as well. They have only won 18 games in the league this season and lost 55 games.
To make 76ers' task difficult, they have been one of the worst teams on the road with 6 wins and 30 losses. Only New York Knicks have performed badly at home with 5 wins and 33 losses.
Brett Brown, 76ers coach feels that their match up against the Cavaliers would be a great experience for his team.
"I think it's a great lesson, a great experience to play against a real team that is a few weeks away from going into the playoffs," AP quoted Brown.
"We talk about that all the time, and we have one Sunday with the Cavaliers. And I think it's a fantastic, real-time lesson, a real-time example of this is what we aspire to get to."
It might be a great experience for the 76ers, but they would like to put up some fight against a team, which has been consistent over the season and are also one of the favourites for the NBA title this season.
LeBron James felt that there were no excuses for their loss against the Nets.
"One thing we can do is try to control how hard we play and how much we communicate. I don't think we did that to our capabilities (Friday)," James said.
"There's no excuses."
LeBron James has been one of the best players in the league this season along with Kyrie Irving. The duo's performances have been one of the main reasons for Cavs standings in the Eastern Conference.
Irving averages 21.9 points per game this season, while James has been even more impressive with 25.8 points.
Where to Watch Live
The game is scheduled to start at 4:30pm ET (2am IST and 8:30pm GMT) with no live TV coverage in the US.
Viewers around the world can stream it live on NBA.com