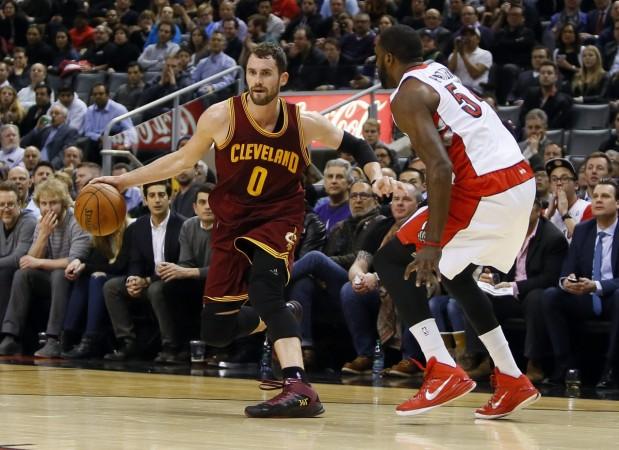 The Brooklyn Nets need to come up with an improved performance to finish within the Playoff spot. The Nets are currently placed in the 10th position of the tight Eastern Conference, which has seen teams such as Atlanta Hawks, Cleveland Cavaliers, Chicago Bulls and Toronto Raptors grab the prestigious Playoff spot.
Hence, the next four spots are up for grabs and there are as many as seven teams vying for it. The run from here till the end of the season is going to be crucial for many a teams.
The Nets are set to host the in-form team of the league, Cleveland Cavaliers, so they need to come up with their top game to defeats the Cavs, which is not going to be an easy one.
The Cavaliers have won eight of their last 10 games, while their record looks even better now with four wins in succession, as they would travel to face the Nets in search for a fifth straight win and be in perfect shape for the Playoffs.
The Cavaliers have won 47 games and lost 26 games this season and the Nets record reads 30 wins and 40 losses. With a record of five wins and five losses for Nets in their last 10 games, they need to perform better.
But, if the Nets have to do well for the remainder of the season, they would depend on the services of Brook Lopez, who averages 16.3 points per game during the season, and has been in good form of late.
Apart from Lopez, they would also depend on Thaddeus Young and Deron Williams to star for the Nets.
The Cavs on the other hand have some major players, who have been in phenomenal form during the season, which includes Kyrie Irving and LeBron James.
Irving averages 21.9 points per game this season, while James has been even better with 25.8 points. But, amidst all these, one player, who has been doing some quiet work has been Kevin Love who has scored 16.6 points per game.
It is such combined team effort, which has seen Cavs in the second position of the Eastern Conference.
Where to Watch Live
The game is scheduled to start at 7:30pm ET (5am IST and 11:30pm GMT) with no live TV coverage in the US.
Viewers around the world can stream it live on NBA.com