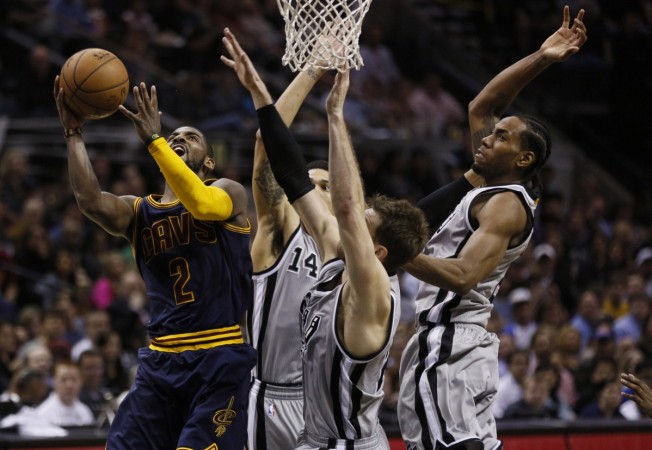 Having won three matches on the trot, the Cleveland Cavaliers are all set to travel to Orlando to face one of the struggling sides of the Eastern Conference, Orlando Magic.
The Cavs sit pretty in second position while Magic lie in 13th place with three straight losses. Their last ten matches also don't instil a lot of confidence; having won only three matches, Cavaliers on the other hand have won seven out of their last ten.
Home advantage also does not count for much as far as Magic are concerned - they have a 11-21 win-loss record. Cavs on the other hand have looked fairly comfortable in their away games.
Their record reads 18 wins and 16 losses.
The Cavs have been one of the most consistent team in the NBA this season, even though they did not start the season on a bright note.
What has made the Cavs one of the strongest teams in the competition is the performance of their star players LeBron James, Kyrie Irving and Kevin Love.
One of the three always gets into the act, like Irving did during the team's last fixture against San Antonio Spurs, which turned out to be a high-scoring affair - Cavs winning 128-125 in overtime.
Irving scored a record 57 points to help his side win the match.
"Just couldn't have done it without my teammates. Shots were going in, I was getting open," Irving said, as quoted by AP.
"... I was open a few times and a few of those shots, they just left my hands and I just kind of threw them up at the rim and I was just lucky enough and blessed enough that they went in."
James was also full of praise for the All Star player. "The kid is special," said James.
"We all know it, we all see it and for him to go out and put up a performance like he did was incredible."
For Orlando Magic, players such as Tobias Harris, Victor Oladipo and Nikola Vucevic have been in decent form, and need to come up with the goods if they are to prevent the Cavaliers from winning their fourth straight game.
Where to Watch Live
The game is scheduled to start at 6:00 pm ET (5am IST and 11:30 pm GMT) with live TV coverage on NBA TV in the US; there is no live TV coverage in India.
Viewers around the world can stream it live on NBA.com.