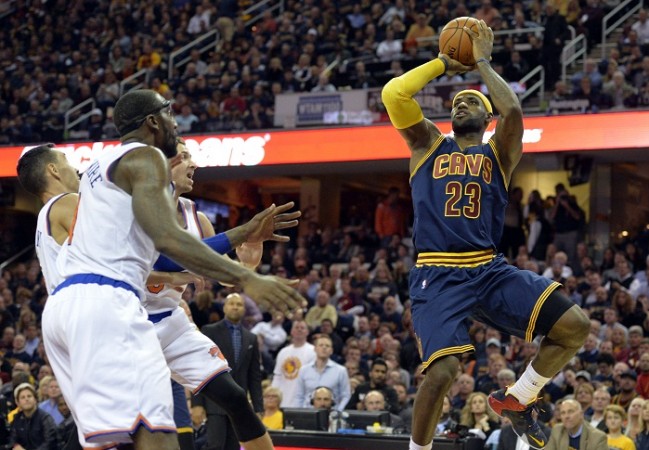 The Cavaliers lie comfortably on the second position of the NBA's Eastern Conference standings, while their opponents for tonight, Indiana Pacers are fighting it out to grab that elusive Playoff spot.
There is huge competition in the conference for the Playoffs amongst teams such as Miami Heat, Boston Celtics, Indiana Pacers and Charlotte Hornets for the seventh and eighth positions, which is currently occupied by Heats and Celtics respectively.
The Indiana Pacers have not been in the best of form of late, as they have lost three games in succession. They have won 30 games and lost 37, but they need to win a majority of their games for the remainder of the season to pose a serious challenge.
Meanwhile, the Cavs have been huge this season, as they have won 44 games and lost 26 with seven wins and three losses in their last 10 games and out of their last six games, they have only lost one, against Miami Heat.
Though, LeBron James scored 26 that night, it was not a huge game as per his standards. He was below par during the game. The team to a large extent depend on him to help them win their match.
"You can't expect him to have huge games that he's had fairly regularly and you can't expect that all the time," AP quoted Cavaliers coach David Blatt as saying.
"The second thing is that it takes a lot of pressure off him going forward knowing that other guys can pick up the slack and carry it well."
They have other star players like Kyrie Irving, who has been incredible this season for the Cavs, as he averages 22 points per game this season, which happens to be just 3.8 points below James' points per game, which stands at 25.8.
But, it would be embarrassing for the Pacers, who finished at the top of conference standings last season to miss out on the Playoffs. They still have a good chance, but they need to win such matches and carry the confidence till the final day of the regular season.
Pacers' Rodney Stuckey and CJ Miles have been good, but rest of the players need to rise to the occasion as well.
However, the Cavaliers are going to be a tough team to beat at home, where they have won 25 matches and only lost nine.
Where to Watch Live
The game is scheduled to start at 7:30pm ET (5am IST and 11:30pm GMT) with no live TV coverage in the US.
There is no Live TV coverage in India.
Viewers around the world can stream it live on NBA.com.