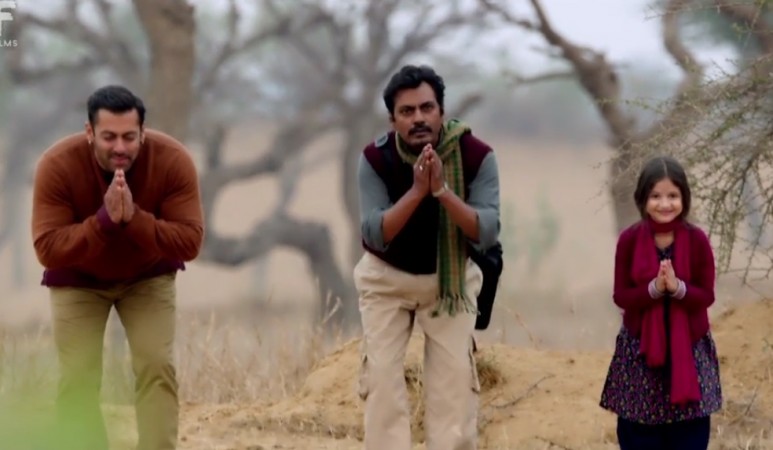 Nawazuddin Siddiqui has shared a hard-hitting video that not only proves his mettle as an actor, but also reveals his true religion and soul. In the video, Siddiqui reveals that he is Hindu, Muslim, Christian and Sikh, but above all, he discovered his soul and found out that he is a "100 percent artist."
The powerful video, which shows Siddiqui holding several placards with messages, was shared by the actor on his YouTube page, followed by his social media pages. The video starts with the actor holding a placard that reads, "Hi, I am Nawazuddin Siddiqui. I had got my DNA test done and when the report came in, I found that I am 16.66 % Hindu, 16.66 % Muslim, 16.66 % Sikh, 16.66 % Christian, 16.66 % Buddhist, and 16.66 % all the other religion in the world."
Also Read: Sonu Nigam rants about Azaan and forced religiousness
The video does not stop there. Further, he talks about discovering his soul. "When I discovered 'My Soul,' I found that I am A 100% Artist." The video, directed by his brother Shamas Nawab Siddiqui, has been released at a time when the film industry is targeted in the name of religion. With the help of the video, the actor is trying to prove that art is above religion.
Of late, fatwas were issued against artists, sets of a film were attacked, films were banned, actors were slammed over naming their baby, and celebrities were slammed for speaking out on social media.
Recently, singer Sonu Nigam received harsh criticism for talking about the use of loudspeakers in places of worship. He tweeted about being woken up by the Azaan in the morning and asked when "will this forced religiousness end in India". The tweet created controversies with several actors supporting the singer and several criticising him.