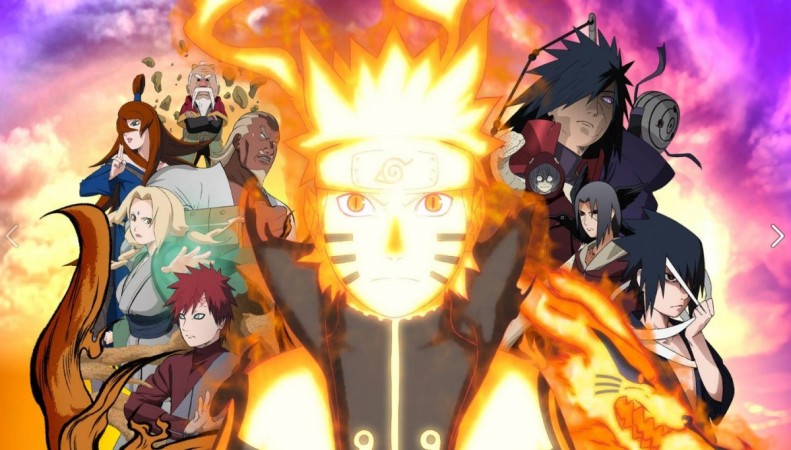 Season 20 of "Naruto Shippuden" is coming to a close in just a couple of episodes, and despite the many fillers that annoyed the fans, it has been a pretty spectacular season. In fact, the last Kaguya arc, which explained the story of the God Tree, the birth of the sinister Black Zetsu and that of the nine Tailed Beasts, has been of particular interest to the fans.
In the previously aired episode 462 titled "A Fabricated Past," we learned of Hagomoro and Hamura locking their mother up after learning the truth about her. However, they were not able to do so before she could create Black Zetsu. Towards the end of the episode, he reveals to the team that his purpose of shaping the events in history is complete.
It looks like the anime is drawing a parallel between Hagomoro, Hamura and Naruto, Sasuke. However, it is going to be far more difficult for our heroes to see through the task of locking Kaguya up, considering she is infinitely more powerful than the duo. It looks like fans will finally be able to see Naruto use the Harem Reverse Jutsu on her.
Also Read: Touka to attend Light Y's To-Oh University in "Tokyo Ghoul" Season 3
In the manga series Naruto had used this technique during the battle with Kaguya, claiming that he has been practising this technique quite a bit in secret. In this method, Naruto creates several shadow clones and turn them into attractive men, who will then distract the enemy long enough for Naruto to land a surprise attack.
Another aspect to look forward to in the upcoming episode 463 is the presence of Hagoromo's children Indra and Ashura, who are said to be Nauro and Sasuke's reincarnations.
Watch Season 20 episode 463 of "Naruto Shippuden" at 7:30 p.m. (JST) on Thursday, June 2. "The No. 1 Most Unpredictable Ninja" can also be live-streamed via Crunchyroll, JPplayer andNarutoSpot. Meanwhile, watch the promo for the upcoming episode of "Naruto Shippuden" shared by one piece 2016 via YouTube.