My Sassy Girl, the SBS romantic comedy drama, will be back with episodes 31 and 32 this Tuesday, July 18, at 10 pm KST. The finale is likely to reveal the identity of the mysterious character, who is known as Ghost Mask.
The final episodes might also feature the happy ending for the onscreen couple, Gyun Woo and Princess Hyemyung. The female lead could help her lover in proving his innocence and investigation officer Kang Joon Young will probably help her in gathering evidence against the evil characters.
Minister Jung Ki Joon was really happy to trap the ghost mask and he was about to kill Choon Poong. But things took a surprising turn after the real Ghost Mask appeared on the rooftop and attacked the male antagonist.
Also read Suspicious Partner season 2 predictions
The time has finally come for King Wheejong to fight for justice and help innocent people. He could be the last one to receive a message from Ghost Mask that could help him find the real culprits. Will the mysterious character reveal its real identity?
The Korean drama lovers have already started guessing the person behind the mask. According to a Twitter poll conducted by International Business Times, India, an impress 53 percent of the participants claimed that it is Prince Choo Seong.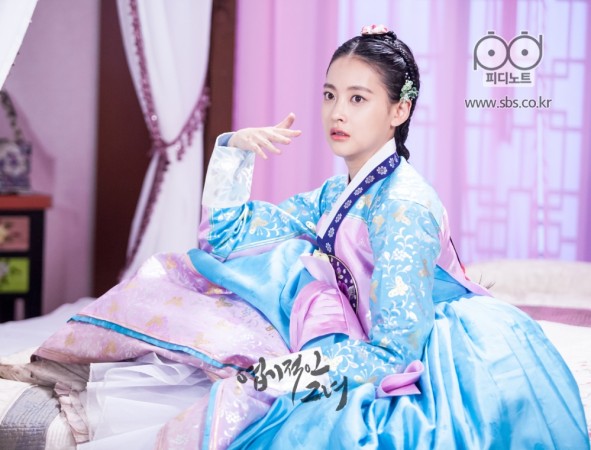 Around 13 percent of those who participated in the poll believe that it is deposed Queen Han and a section of fans are also waiting to see Prince Choon Poong behind the mask. Since SBS has not released a trailer or any promotional photos for the finale of My Sassy Girl, the Korean drama lovers will have to wait for few more hours to know about the mysterious character.
Click here to watch My Sassy Girl episodes 31 and 32 tonight at 10 pm KST on SBS. The mini-series will also be available online on video streaming sites Viki and DramaFever.