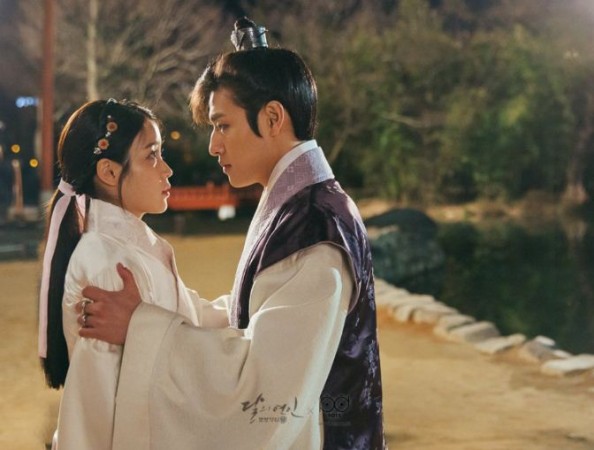 The love triangle between Prince Wang So a.k.a King Gwangjong, Hae Soo and Prince Wang Wook will probably end with Moon Lovers: Scarlet Heart Ryeo episode 19. The sequel will air this Monday, October 31, at 10 pm KST on SBS.
The period drama is likely to focus on the after life of its lead characters in the penultimate episode. So the viewers can expect a time jump and a reunion of the onscreen couple in the modern days.
Also read: Moon Lovers Scarlet Heart Ryeo episode 19 preview: Will Hae Soo succeed in escaping from place?
A soft hug and a few comforting words were the only things the court lady expected from the eighth prince when she was imprisoned and left alone to be tortured, but he never showed up. The person who stood up for her was the fourth Prince. So she started developing some feelings for him, even though she hated him the most.
When the two protagonists are about to get their happy ending, Kang Ha-neul's character will come up with another evil plan to split them. He will inform the king that he had plans to marry the female lead in the past. He even reaches out to Lee Ji-eun a.k.a IU's character to prove his claims. He kneels down in front of her and then holds her tightly.
Although the followers of SBS mini-series know that the eighth prince will have to pay for his evil doings, they are eager to find out whether Hae Soo will betray So and get married to his step-brother or she will escape from the palace through the secret tunnel? Click here to know more about it. The sequel will also be available online here.
Watch the trailer for Moon Lovers: Scarlet Heart Ryeo episode 19 below: