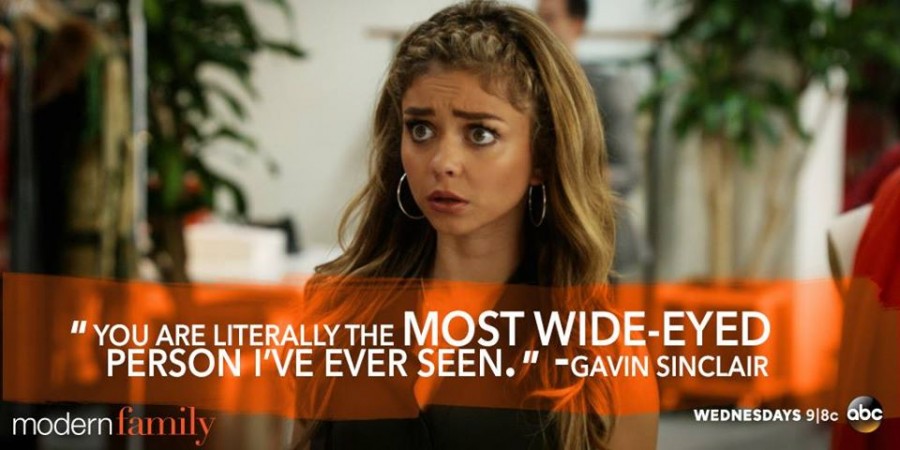 Richard Castle may still be solving murder cases somewhere out there, but Nathan Fillion has certainly moved on. Fillion's three-episode arch in ABC's Modern Family begins with the upcoming season 8 episode 4 Weathering Heights.
Fillion plays weatherman Rainer Shine. Get it? Rain or Shine. So, obviously the character has the potential for a huge amount of humour and pair him with Phil Dunphy (Ty Burrell) and you will get a comedy train.
Phil and Rainer meet each other at the local news station where the latter works and the realtor extraordinaire is invited to speak during the real estate segment. From the looks of it, the duo will get along like wall and mould.
There is just one problem, and it is that Phil's older daughter Hayley (Sarah Hyland) has always had a little bit of a daddy complex.
If she is not dating men that remind her of her dad (refer: Andy aka Adam Devine), she is dating men her dad's age (refer: Kenny aka Jason Mantzoukas). So, when she meets father's television idol and new friend, things heat up between the two almost immediately.
Meanwhile, Jay (Ed O'Neil) helps Manny (Rico Rodriguez) with a video interview for a college application. And as is usual with the closet company's founder, he tries to inject his personality into every assignment he undertakes.
The official synopsis for the episode reads: "Phil is excited when he's invited to appear in a real estate segment for the local news; Phil meets his weatherman hero, Rainer Shine; Jay tries to improve Manny's video interview for a college application."
Modern Family season 8 episode 4 airs at 9 pm EST on Wednesday, October 12, on ABC. You can live-stream the episode via ABC GO.