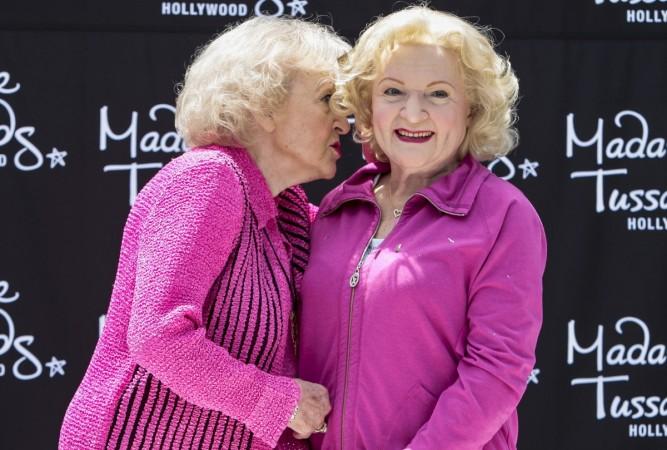 Actress Betty White, who played the role of the grandmother in The Proposal, became a victim of celebrity death hoax. Reports that the actress had died started doing the rounds after a satirical tabloid's old article resurfaced online. However, The Golden Girls actress is alive and doing well.
The satirical article titled, "Actress Betty White, 93, Dyes Peacefully In Her Los Angeles Home" was initially published in 2014 and has surfaced again. The article talks about Betty dyeing her hair, but the fans clearly misunderstood it.
"Betty has often told me she feels it is relaxing and soothing to dye her own hair, peacefully in her home, where she can laugh and enjoy time with her animals. She's said on more than one occasion that as a blonde, she has had 'more fun' in her roles, and in life," the satirical article quoted her long-time manager as saying.
Fans, who believed that the actress had passed away, took to social media to pay their condolences. Fans even created a Facebook page dedicated to the actress. "She will be missed but not forgotten. Please show your sympathy and condolences by commenting on and liking this page," the Facebook page says.
However, Betty's death report is just a hoax. The actress is alive and posted a photo of herself on Instagram. "It's always a good day when you start it off by having breakfast with a great guy!" she posted along with the photo.
Betty is not the first celebrity to become a victim of the celebrity death hoax. Several celebrities including Brad Pitt, Michael Jordan, Tommy Chong and Jaden Smith also became a target of the fake death reports.