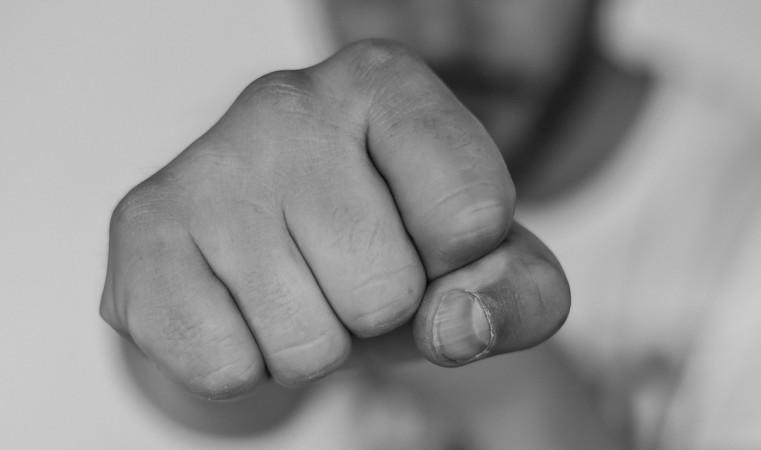 A 40-year-old Muslim man accused of carrying beef was beaten up by four men in Nagpur on Wednesday.
Cow vigilantes' beat up 3 people in South Delhi: Would this be an issue in MCD elections 2017?
According to the police, the man who has been identified as Ismail Shah was travelling on his two-wheeler in the Bharsingi area when he was stopped by four self-proclaimed cow vigilantes reportedly belonging to an outfit called the Prahar Sangataghana. They accused him of carrying beef.
Despite the man claiming that he was not carrying beef, the four men dragged him off his vehicle and started thrashing him.
Wasn't beef but mutton.Told them carrying it for event&this isn't my profession.They hit me&left me there.Police took me to hospital: Victim pic.twitter.com/vsWlat5Oqg

— ANI (@ANI_news) July 13, 2017
A video tweeted by ANI shows the men dragging Shah by his collar and kicking him in his stomach as onlookers continue to watch the incident.
The police have detained the four men and the meat has been sent for forensic analysis. "We had received the complaint yesterday. We have arrested four people. We are still investigating the issue," DCP Shailesh Balkawdewas quoted as saying by the CNN News 18.
Meanwhile, Shah's wife said that he was carrying mutton and not beef. She also added that her husband had suffered internal injuries as a result of being punched and beaten with sticks.
The incident comes to light just days after Prime Minister Narendra Modi's repeated warnings to self-proclaimed gau rakshaks who have been taking the law into their hands.
"Killing people in the name of gau bhakti [respecting and worshipping the cow as a mother and goddess] is not acceptable. This is not something Mahatma Gandhi would approve of," said Modi.