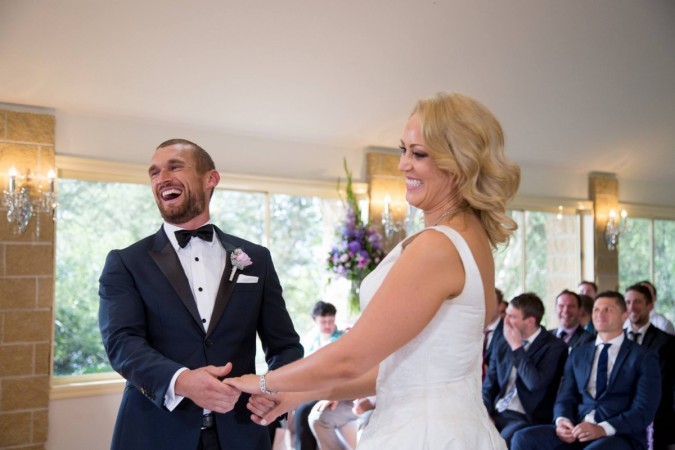 The couples on "Married at First Sight" experience what it's like to be married to a complete stranger. In Season 2 episode 4, the cast members move in and explore if marriage translates as domestic bliss.
The latest instalment of the reality TV show takes on a more serious tone as the four couples move in with each other. The move leads to friction between the cast members. Episode 4 depicts how the couples solve their problems, and if in fact they do.
In Jono and Clare's marriage, compatibility is a huge problem. The two seem to occupy different emotional and mental landscapes. Clare's plans for a Saturday evening do not include watching the animated film, "Frozen." However, her on-screen husband Jono seems immersed in Princess Elsa's life.
In the promo, he looks withdrawn as he sips his beer and watches the film. On her part, Clare indicates that she isn't happy about Jono's choice. It appears that she even lets him know that, but this elicits a defensive response from Jono. He tells the cameras, "I don't like being told what to do." Later, the camera pans to his wife, who looks frustrated as she sits alone in their bedroom.
Meanwhile, Christie and Mark deal with their own marital problems. The DJ from Sydney looks tired and angry when she's in the car with Mark. She says, "I seriously don't think I can do this anymore." Although it isn't yet clear why she makes this statement, her husband remains quiet and lets her vent.
The only couple who seems to experience some sort of harmony is Erin and Bryce. She opens the door lovingly for her husband, indicating that the chemistry between them has enveloped the two in what seems like a long honeymoon period.
"Married at First Sight" Australia Season 2 episode 4 airs 7.30 p.m. AEST Tuesday, April 12, on Channel 9. You can live-stream the episode via 9now.