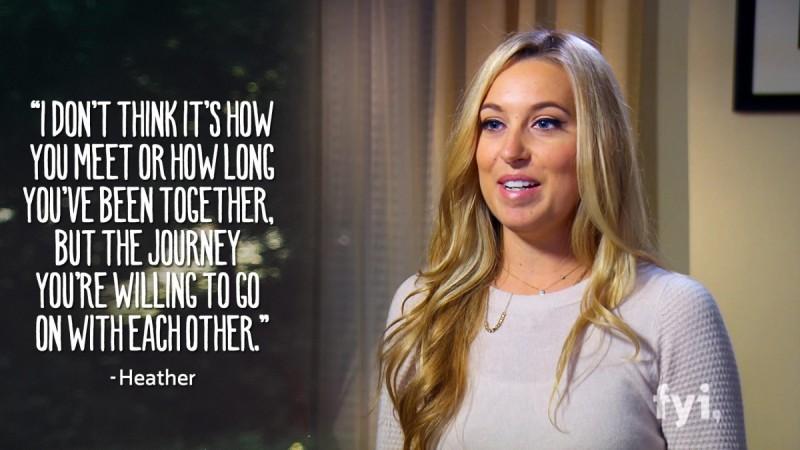 The couples on "Married at First Sight" may be on the most romantic vacation of their lives, but this will not stop tensions and conflicts from occurring. In the latest instalment of the TV series, Season 4 episode 6, Heather Seidel and Derek Schwartz try to bond during their honeymoon but realise that they are quite incompatible.
Ever since "Married at First Sight" premiered on television, there has always been one couple which hasn't been able to overcome their differences. In Season 4, this pair happens to be Derek and Heather. The two occupy different emotional universes and this difference in perspectives becomes stark when they take on an adventure sport in Season 4 episode 6.
In the upcoming instalment, the newlyweds embark on a surfing experience but what's supposed to a fun activity for the couple soon takes an awkward turn. Heather reaches out to their guide when she struggles in the water. This rather harmless action ignites Derek's jealousy.
Later on in Season 4 episode 6, Derek confronts her about it. He says, "You reached out to this guy's bare chest." A few scenes later, he tells the cameras, "I'm stuck with this girl, with this thing (wedding ring)."
However, Derek isn't only one who is unhappy on his honeymoon. His wife experiences the same range of emotions, even after trying to overlook his smoking and gambling habit. In the upcoming episode of the FYI reality show, she says their marriage isn't working.
While Derek and Heather continue to drift apart, Nick Pendergrast and Sonia Granados become closer. The synopsis (via TV Guide) indicates that the couple gets competitive. Most often, this kind of healthy competition brings people closer unless one of them is a sore loser.
"Married at First Sight" Season 4 episode 6 airs at 8.45 p.m. EST on Tuesday, Aug. 23, on FYI. You can live-stream the episode via FYI's website.