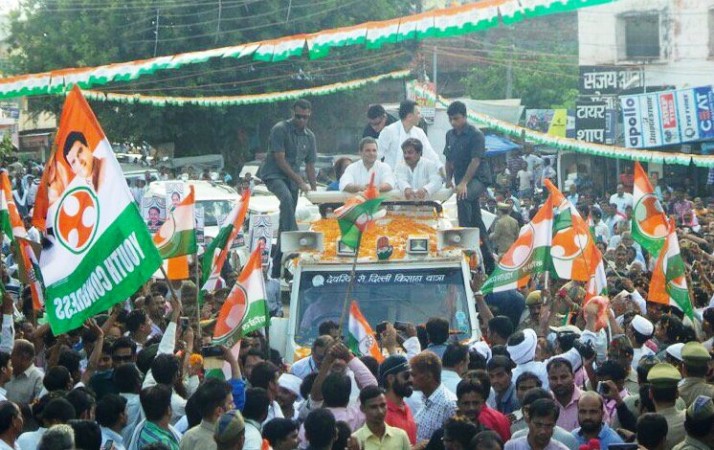 Congress vice-president Rahul Gandhi faced a fresh hiccup during his month-long Kisan Yatra — farmers' rally — in the run up to the Uttar Pradesh Assembly elections next year when a man hurled a shoe at him.
Rahul was campaigning in an open-top car in Sitapur in UP on Monday when the incident took place. The man was immediately apprehended by local Congress activists and handed over to the police, who formally arrested him.
Rahul has been facing several hurdles as he looks to woo voters in the politically important state. The most recent of these was when he was shown black flags in Rae Bareli, which happens to be his mother's Lok Sabha constituency, and would otherwise be considered a Congress pocket borough.
Even earlier, Khat Sabhas arranged for Rahul to address during this Kisan Yatra had seen people stealing the cots that had been rented for the occasion.
This is not the first time Rahul has had a shoe hurled at him. He was campaigning for the Uttarakhand Assembly elections in 2012 when a shoe was thrown at him in Dehradun. The man who had thrown the shoe had shouted anti-corruption slogans back then, because the Congress-led UPA government, which was in power at that time, had been mired in several graft allegations that led to the removal of a few Cabinet-rank ministers. Rahul was the party general secretary back then.
Watch Monday's shoe-throwing incident here: