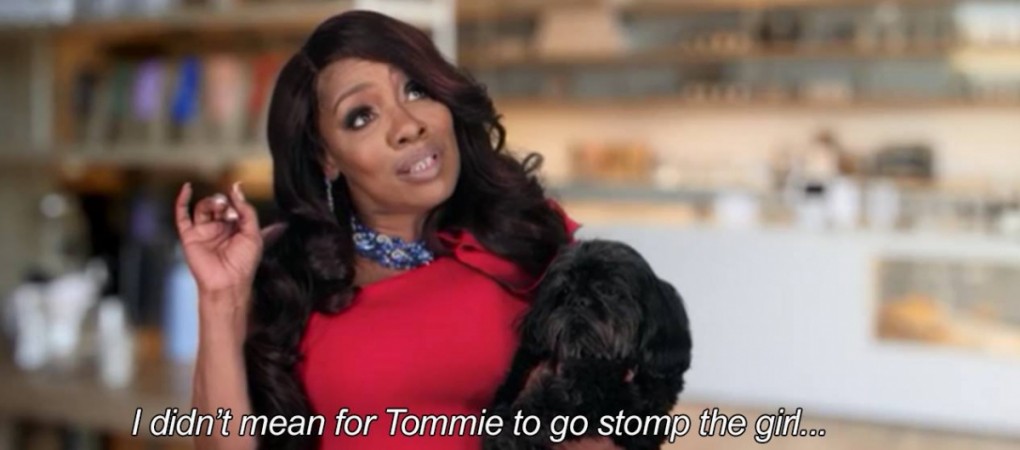 "Love and Hip Hop Atlanta" Season 5 has been comparatively mellow in terms of drama, despite Joseline trying to stir up some controversies. However, her friend K Michelle's return to Atlanta might bring the cat-fights and addictive storylines back into the limelight.
In the previously-aired episode 7 of "Love and Hip Hop Atlanta" Season 5, fans saw Mimi and Chris breaking up over Stevie. Chris felt that there was still some lingering feeling between the former couple and told Mimi to figure out what that was before they move forward in their relationship.
It was Joseline's tendency to stir drama that caused Stevie to ask Mimi if he could stay at her place. While Chris walked away from the situation in a dignified manner, a divorce might not bring out the best characteristics of Joseline.
Meanwhile, Joseline's friend K Michelle, who is back in the city with similar hopes as the Puerto Rican princess, invited all her enemies and friends over to her album listening party. There, Bambi has a run-in with D Smith and Betty Idol.
Also Read: Exclusive interview with 'RuPaul's Drag Race' Season 8 winner Bob The Drag Queen
While Betty and Bambi have already had altercations over Scrappy, the fight that ensues at the party seems to be between Bambi and D Smith. The promo suggests that Betty says she doesn't feel comfortable sitting with D Smith, who is a transgender woman, and the latter retaliates.
Scrapp, who was introduced to the series in Season 5 along with the rest of the family, learns in episode 8 that he will have to spend five years in prison. While he recently got physical with Karlie Redd, he invited Tommie over for a close-knit family gathering to inform the sad news.
He also requested his mother KK to make peace with his baby mama Tiarra before he heads off to jail. Despite her inhibitions, she seems to agree for a sit-down with Tiarra, but from the promo it looks like the conversation goes south immediately.
Watch "Love and Hip Hop: Atlanta" Season 5 episode 8 at 8 p.m. (EST) on Monday, May 23, or stream "Common Ground" online via the VH1 website.